Fire fighters douse Chawkbazar plastic factory inferno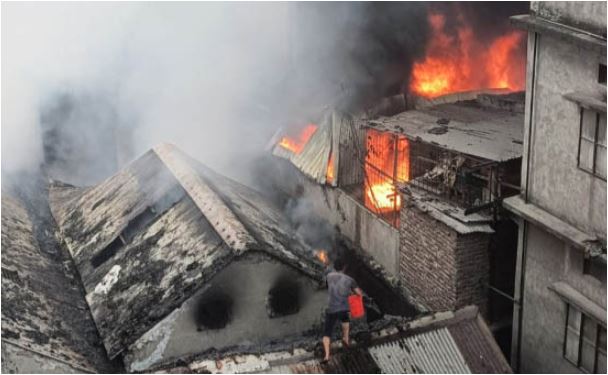 DHAKA, Aug 15, 2022 (BSS) – The fire fighters have been able to douse the fire which broken out at a plastic factory at Kamalbagh in Chakbazar area at 12:00pm today.

" A total of eight fire fighting units located at Lalbagh and its headquarters Sadarghat rushed to the spot after getting the news and brought the fire under control at around 2:20pm," said Dewan Azad, duty officer of fire service control room here.

After the fire break out, the official said six fire fighting units immediately rushed to the spot and started works and then more two units joined with them.

The fire service immediately could not confirm how the fire originated, but the local people confirmed that the fire originated from a cylinder explosion of a restaurant.

The fire service also could not confirm immediately the number of causalities in the fire.