BNP does not believe in democracy: Sujan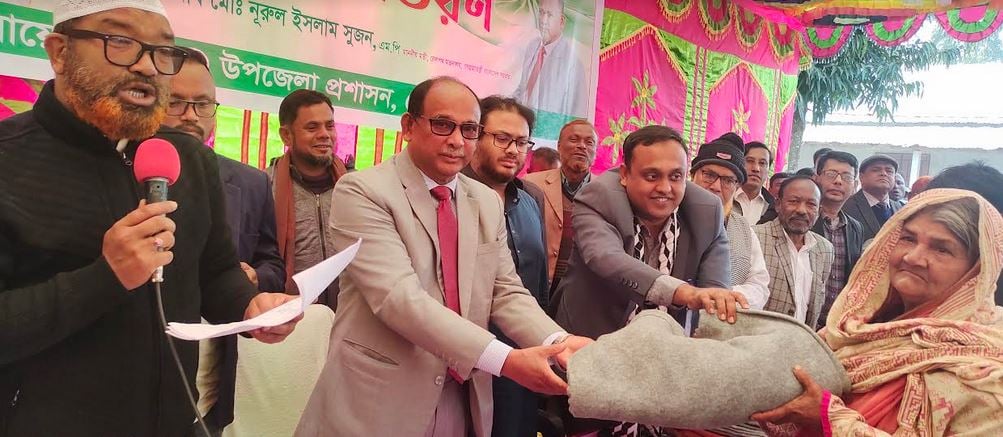 PANCHAGARH, Dec 31, 2022 (BSS) - Railways Minister Md. Nurul Islam Sujan today said BNP does not believe in democracy as the BNP-Jamaat clique carried out tortures and repression on Awami League leaders and workers when they were in power.
"At that period, BNP had said, if Awami league comes to power, Bangladesh will become India but BNP's statement has become wrong," he said this while distributing blankets among poor people of the area as the chief guest.
"Bangladesh will never turn into India. BNP-Jamaat was in power but they did not develop Bangladesh," he said adding that BNP even did not work for the development of madrasah education.
The minister distributed 3900 blankets and 550 warm clothes from the Prime Minister fund among the cold hit people from four spots includes Debiganj, Tapriganj, Dandapal and Debiduba union in Debiganj upazila of Panchagarh district.
Sujan said the present government led by Prime Minister Sheikh Hasina has been relentlessly working for all and in every sector.
Debiganj Upazila Nirbahi Officer (UNO) Golam Ferdous chaired it while upazila Awami League President Gias Uddin Chowdary, General Secretary of Debiganj upazila Awami League and former upazila chairman Hasnat Zaman Chowdary Jarje and former AL president of the upazila unit Md Nuruzzaman addressed it among others.