Bangladesh Parjatan Corporation's golden jubilee tomorrow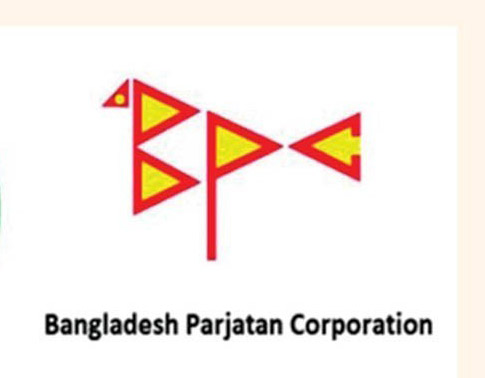 DHAKA, Dec 31, 2022 (BSS) - The golden jubilee of Bangladesh Parjatan Corporation will be observed tomorrow.
On the eve of the day, President M Abdul Hamid and Prime Minister Sheikh Hasina gave separate messages extending greetings to all officials and employees of the institution.
President Hamid, in his message, said the Greatest Bangalee of All Times Father of the Nation Bangabandhu Sheikh Mujibur Rahman had established Bangladesh Parjatan Corporation for the flourishing of the tourism industry in the country.
Since its inception, the institution has been making its strides to create awareness among people about tourism and encourage people in tourism side by side with providing services to tourism spots and centers and enhancing their standard, he said.
The President said human being visits one place from another for various reasons since the beginning of civilization.
Since ancient period, World famous tourists visited Bangladesh to witness the civilization and cultural of thousands years of the country, he said.
Abdul Hamid expressed his hope that Parjatan Corporation will continue its efforts to uphold Bangabandhu's 'Sonar Bangladesh' which abounds with natural beauties and biodiversity.
In her message, Prime Minister Sheikh Hasina said Bangladesh has huge potentials of tourism.

Eye-catching natural beauty, rich history, diverse cultures turn the country into a multidimensional and attractive tourism destination, she said.
The premier said world's largest mangrove forest the Sundarbans, world's longest sea beach Cox's Bazar, natural beauty of Chattogram Hill Tracts, green forests of Sylhet and many other natural beautiful sites, rich cultural heritage of Bangladesh, historical and archeological sites and hospitable people are very popular to both local and foreign tourists and visitors.
Sheikh Hasina said the Greatest Bangalee of All Times Father of the Nation Bangabandhu Sheikh Mujibur Rahman had taken various steps for the development of tourism industry after the independence.
She said Bangabandhu had realized that it was possible to uphold Bangladesh's glorious history, heritage, civilization, culture, archeology, diverse lifestyle of small ethnic groups and natural beauties through planned expansion of tourism industry side by side with ensuring economic development.
Realizing the economic importance of tourism, the Father of the Nation included tourism in the first five-year plan giving importance and established Bangladesh Parjatan Corporation in 1972, she said.
Bangabandhu had taken multifaceted measures to develop Cox's Bazar and Kuakata as international tourist centers, she said.
The Prime Minister said the engagement of youths have increased a lot in tourism industry in Bangladesh.
Works are underway to implement different projects for ensure entertainment for people of all classes and ages from villages to towns, she said.
Sheikh Hasina hoped through these projects, Bangladesh will be able to hold its head high internationally in the tourism sector and these will also play effective role to build Bangladesh a developed country by 2041.
She called upon Bangladesh Parjatan Corporation to play intensified role for the development of tourism industry in the country.