Nation set to welcome New Year 2023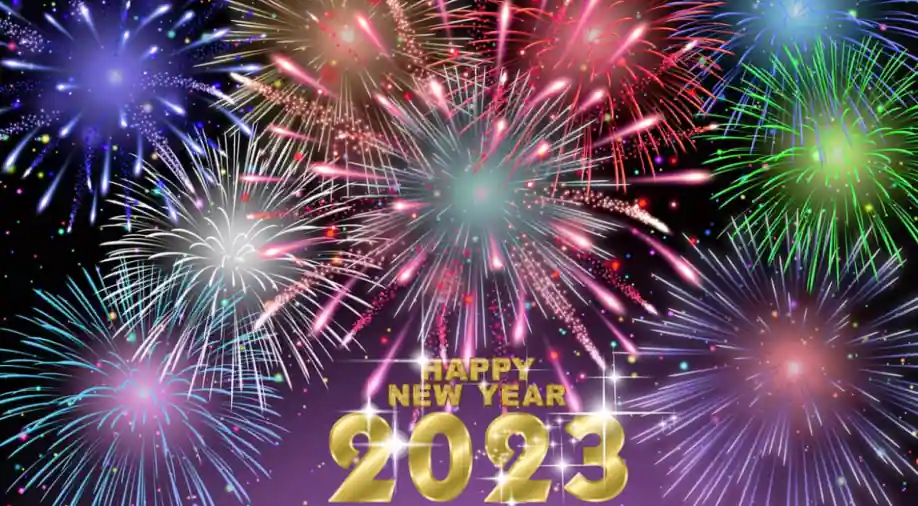 DHAKA, Dec 31, 2022 (BSS) - The nation bids adieu to the outgoing year 2022 forgetting all odds and sorrows of the past and welcome 2023 with new hopes at midnight tonight through different programmes along with the global community.
Jubilant people, particularly the youngsters, will join different New Year programmes when the clock strikes 12 midnight.
In separate messages, President M Abdul Hamid and Prime Minister Sheikh Hasina greeted the countrymen on the eve of New Year 2023.
On this special occasion, people have already conveyed their best wishes to their friends and beloved ones through different messaging applications and social media platforms.
Usually the New Year's Eve comes as an occasion for huge celebration across the globe, bidding farewell to the outgoing year 2022.
As 2022 draws to a close, Tonga, Kiribati and Samoa- tiny Pacific island nations- are the first to ring in a new Calendar year.
Corporate and government officials and various organisations also did the same thing as they do every year to greet their nearest ones.
The day is also a moment of looking back to the outgoing year for reviewing the successes and failures and planning strategies to reach new goals for the New Year, with accomplishing the unfinished tasks those need to be done in the coming days.
The year 2022 was a significant year for Bangladesh as the country saw many successes in major areas, including infrastructure development, economy, agriculture and driving the IT sectors towards attaining the middle-income status.
Prime Minister Sheikh Hasina inaugurated the much-expected the Padma Bridge on June 25, 2022 connecting the capital with the 21 south and southwestern districts.

On December 28 in 2022, Prime Minister Sheikh Hasina opened the country's first ever elevated metro rail, setting another milestone in the country's communication history.
She opened the 11.73 km part of the Mass Rapid Transit (MRT) Line-6 of the metro rail project from Diabari to Agargaon by unveiling its plaque in the city's Diabari.
Marking the day, Dhaka Metropolitan Police (DMP) has drawn up multi-tiered security measures. It bans holding of any programme at open places for the sake of overall security and law and order, according to the DMP.
At a press conference today, DMP commissioner Khandker Golam Faroqiue said all bars in the city will remained closed after 6pm today to tomorrow's evening. None will be able to carry licenced arms at residential hotels, restaurants and public gatherings. Any outsider and transport will not be allowed to enter Gulshan, Banani and Baridhara areas after 8pm today.
Police personnel in uniform or plainclothes will be deployed and members of Counter Terrorism and Transnational Crime Unit and bomb disposal team will discharge duties at different city points to ensure safety.
He said none will be allowed to hold cultural functions at road-crossings and flyovers. Fireworks and flying of 'Fanush' will not be allowed, he said and warned that stern actions will be taken if anyone tries to violate the orders.

The DMP commissioner said no outsiders will be allowed to enter Dhaka University campus without identity cards. Teachers and officials-employees of Dhaka University who are living inside the campus will be able to enter the university area with vehicles (with stickers) through Shahbagh and Nilkhet crossings, he said.
He said no vehicles will be allowed in Hatirjheel area. Blowing horn with high volume and reckless driving are restricted.