2,67,602 students get GPA-5 in SSC exams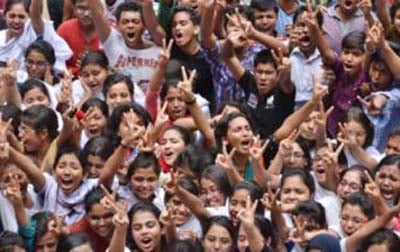 DHAKA, Nov 28, 2022 (BSS) - A total of 2,67,602 students got the highest Grade Point Average (GPA-5) in the SSC and equivalent examinations-2022 under 11 education boards across the country this year.
Among the GPA-5 holders this year, 1,21,156 are male while 1,48,446 are
female students, according to the results published here today.
A total of 2,33,763 students achieved GPA-5 under nine general education boards, while 15,457 students obtained the grade under the madrasah education board and the combined figure of GPA-5 achievers of technical SSC and Dakhil technical under the technical education board is 18, 675.