Govt works sincerely to protect vultures: environment minister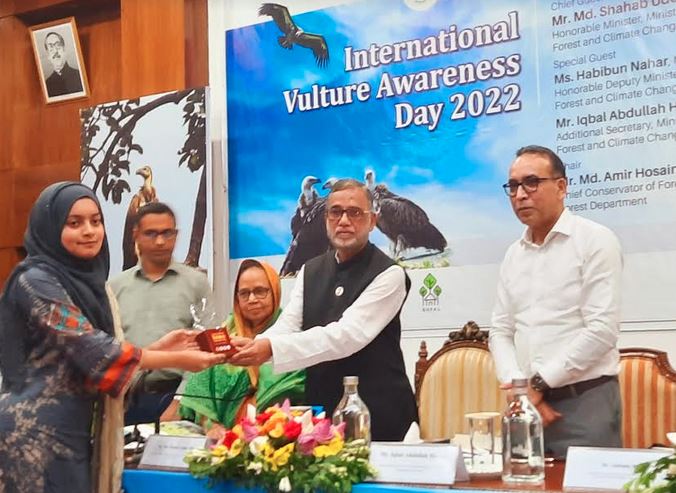 DHAKA, Sept 3, 2022 (BSS) -Environment, Forest and Climate Change Minister Md Shahab Uddin today said that the government is working sincerely to protect vultures in the country.
"The formation of the 'Bangladesh National Vulture Conservation Committee', the official declaration of two safe zones for vultures and the 10-year (2016-2025) 'Bangladesh Vulture Conservation Action Plan' are serving as a long-term framework to protect the vultures existing in Bangladesh," he said.
He said these at a discussion organized at the Forest Department here on the occasion of 'International Vulture Awareness Day-2022'.

Shahab Uddin said the government has successfully completed many activities regarding the vulture conservation action plan and it (the government) is determined to complete the rest of the activities as well.
He assured all concerned that if anyone comes to the ministry with any long-term science-based plan for vulture conservation, then it will be supported for implementation.
Deputy Minister for Environment, Forest and Climate Change Habibun Nahar and Additional Secretary Iqbal Abdullah Haroon also spoke, among others, on the occasion with Chief Forest Conservator Md Amir Hossain Chowdhury in the chair.
Later, the minister distributed prizes among the winners of the poster making competition for the students of various universities to create awareness about vulture conservation.