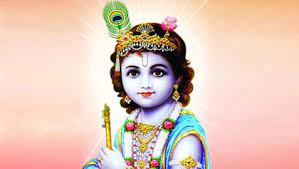 DHAKA, Aug 18, 2022 (BSS) - Janmashtami, the birth of lord Sri Krishna and one of the major festivals of the Hindus, was celebrated across the country today with due religious fervor and gaiety.
On the eve of the day, President Md Abdul Hamid and Prime Minister Sheikh Hasina greeted the members of the Hindu community in separate messages on the occasion of Janmashtami and wished all success of the programmes.
Different religious, cultural and social organizations also took identical programmes across the country in observance of the Janmashtami.
According to mythology, Sri Krishna was born on the eighth day of dark fortnight in the Bangla month of Bhadra and he takes birth in ages in the world to safeguard the good and pious people from the hands of malevolence people by establishing truth, justice and beauty in the society.
It is usually observed on the eighth day (ashtami) of the Krishna Paksha in the month of Sharavan or Bhadrapad.
The day is a public holiday.
National dailies published special articles while Bangladesh Betar, Bangladesh Television, other private TV channels and radio stations aired special programmes highlighting various aspects of the eventful life of Lord Sri Krishna.
Marking the festival, Bangladesh Puja Udjapon Parishad and Mahanagar Sarbajanin Puja Committee have taken up a three-day programme centrally at Dhakeshwari National Temple here starting from today.

International Society for Krishna Consciousness (ISKON) took programmes at Swamibagh Asram here marking the festival.
Besides, Swami Bholanandagiri Asram, Prabhu Jagadbandhu Mahaprakash Math, Radhamadhab Jio Deb Bigraha Temple, Baradeshwari Kalimata Temple and Crematorium, Radha Gobinda Jio Temple, Shib Temple, Ramseeta Temple and Madhab Gourio Math and different other temples and religious organizations arranged different programmes in the capital marking the festival.