Hasan mourns death of Abdul Gaffar Chowdhury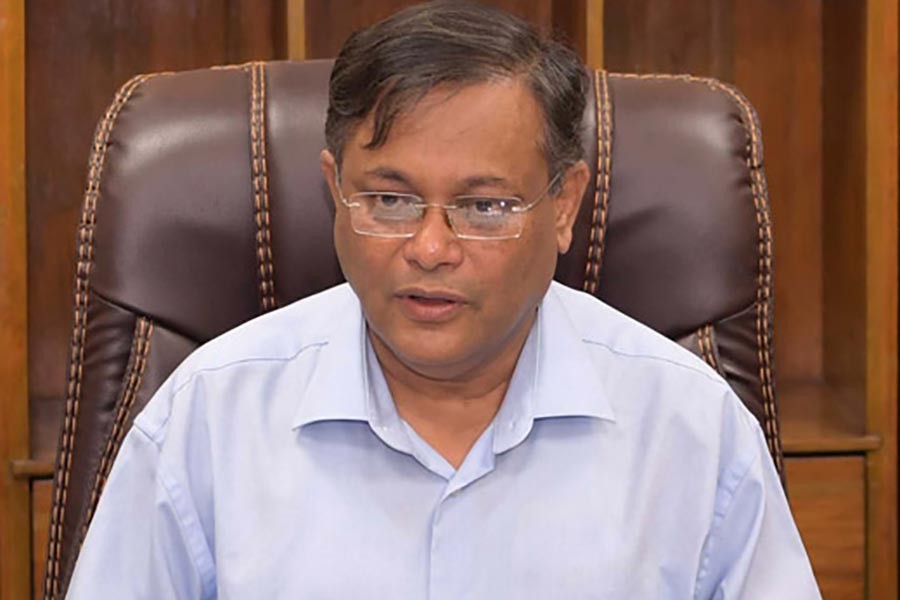 DHAKA, May 19, 2022 (BSS) - Information and Broadcasting Minister Dr Hasan
Mahmud today expressed profound shock and sorrow at the death of eminent
journalist, language veteran, writer and lyricist Abdul Gaffar Chowdhury.
In a message of condolence, the minister said, "The death of Abdul Gaffar
Chowdhury is a tragic loss of a legend. Abdul Gaffar is best known for
writing "Amar Bhaier Rokte Rangano Ekushey February"- the most widely known
and performed song commemorating International Mother Language Day (February
21)."
Hasan, who is now in France to attend the trailer launch of the film 'Mujib:
The Making of a Nation' at the 75th Cannes Film Festival', said the death of
political analyst, language veteran, journalist, columnist and writer Abdul
Gaffar is really pathetic for Bangladesh and Bangalees.

He said Abdul Gaffar, who was the founder and editor of the first registered
newspaper of the independent Bangladesh of the Mujibnagar government during
the Liberation War 'Saptahik Joy Bangla', has enriched the mind of the
countrymen through his well-thought writings at different newspapers.
The minister said he (Gaffar) had close relation with Bangabandhu and he went
to a conference in Algiers with the Father of the Nation in 1973.
He has received numerous awards including Bangla Academy Literary Award in
1967, Ekushey Padak, UNESCO Literary Award and Shadhinata Padak in 2009, said
Hasan, also Awami League joint general secretary.

The minister prayed for eternal peace of the departed soul and conveyed deep
sympathy to the bereaved family.
Abdul Gaffar Chowdhury passed away this morning at a hospital in London at
the age of 88.
He graduated from Dhaka University in 1959 and went to England on October 5,
1974.