Bangladesh's information led to Halder's arrest: Doraiswami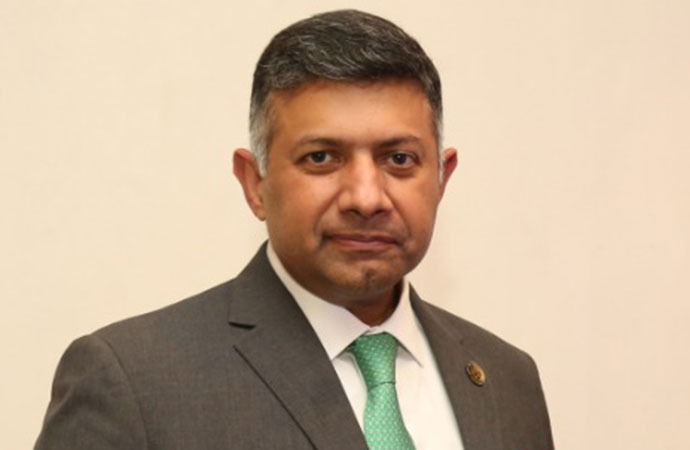 DHAKA, May 17, 2022 (BSS) – Indian High Commissioner Vikram K Doraiswami today said Bangladeshi fugitive businessman Proshanta Kumar Halder alias PK Halder was detained in West Bengal on the basis of information provided by Bangladesh authorities.
"This is your (Bangladesh) government that shared information with (Indian) counterpart agencies, the agencies examined information to cut through (to detain Haldar)," he told media after emerging from a meeting with foreign secretary Masud Bin Momen at foreign ministry here.
The envoy said Haldar's arrest was part of normal cooperation between the two governments as Bangladesh and India have mutually legal assistance treaty.
"Now there is legal process that has to be followed . . . it's a process, nothing outside the ordinary in that sense, it is normal focal (that) India and Bangladesh to cooperate against organized crime of criminal," he said.

Asked when Haldar could be extradited, Doraiswami said, this involved a legal procedure and "you know it's not like exchanging Christmas cards".
He added, "So let that happen slowly".
The envoy said New Delhi was working with Dhaka regarding the issue while the information related to Haldar came from Bangladesh.

Masud later told the media that Dhaka was expecting all kinds of cooperation from India to bring back PK Halder here for producing him in front of trial.
"During our meeting, I raised the issue of PK Halder while he (Indian high commissioner) assured me to provide all kinds of cooperation regarding the issue," he said.
The foreign secretary said Haldar would be sent back here after completion of legal procedure currently ongoing in India. "There is no reason that he won't be sent back," he added.
He said that Dhaka would request to sent back Haldar through diplomatic channels while the Home ministry has an important role to play on the issue.
"We all are on the same page as we won't exempt any criminal," Masud said.
Bangladesh and India have an extradition treaty to exchange of fugitive criminals.
On Monday, foreign minister Dr AK Abdul Momen said PK Halder would be brought back through following set procedure that has been practiced between Bangladesh and India.
He said Dhaka will do whatever needs to do to put Halder behind the bar but added that the procedure of bringing him back would not be a challenge as currently Dhaka and New Delhi are enjoying the "golden chapter" of their bilateral relations.
Halder, along with five others, was detained from Ashoknagar in West Bengal of India on Saturday morning.

India's economic intelligence agency Directorate of Enforcement (ED) carried out search operations at various residential buildings linked to Halder's associates at Ashoknagar of North 24 Parganas in West Bengal in connection with a financial fraud of multi-million Taka, diplomatic sources said.

In January, 2021, Bangladesh's Anti-Corruption Commission (ACC) filed five cases against 33 people, including PK Halder, for allegedly laundering over Taka 350 crore of International Leasing and Financial Services Limited (ILFSL).