National Mourning Day being observed in Panchagarh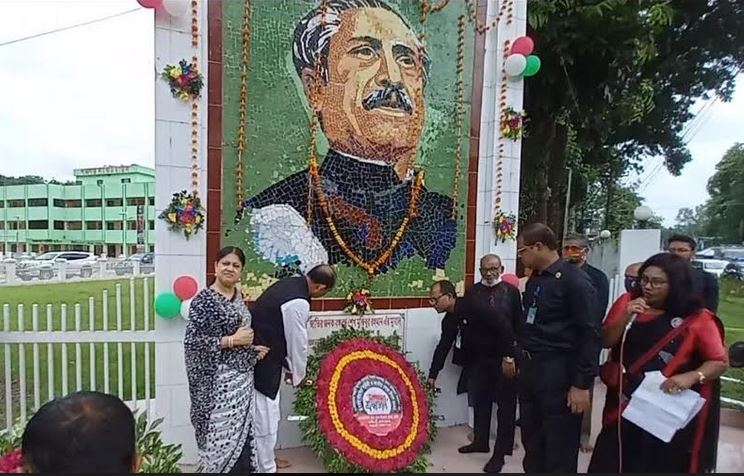 PANCHAGARH, Aug 15, 2022 ( BSS) - The National Mourning Day and 47th martyrdom anniversary of the Father of the Nation Bangabandhu Sheikh Mujibur Rahman is being observed in the district with a clear vow to bring back all fugitive criminal killers .
In observance the day, wreaths were placed at the mural of Bangabandhu near Circuit house from 8 am.
Railways Minister Md Nurul Islam Sujon, MP, first placed a wreath at the portrait of Bangabandhu mural.
Lawmaker Md. Mojaharul Houque Prodhan , Deputy Commissioner Johurul Islam, police super Yousuf Ali , Zilla parishad chairman Anower Sadat Samrat and sadar upazila chairman Amirul Islam
also placed wreaths at the portrait of Bangabandhu.

Besides, different educational institutions, district Chhattra League, district administration , social cultural organigation paid homage to Bangabandhu by placing floral wreaths at the monument of Bangabandhu at the circuit house .