Over 2.98cr Covid-19 jabs administered in Rangpur division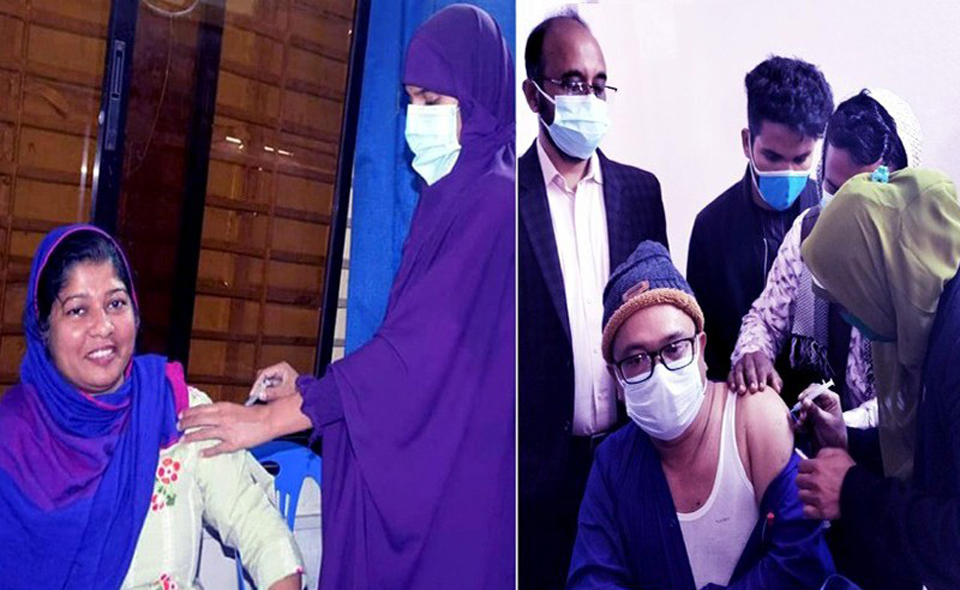 RANGPUR, June 24, 2022 (BSS) -The total number of administered Covid-19 jabs rose to two crore 98 lakh 12 thousand and 929 in Rangpur division with inoculation of more 19,123 doses on Thursday.
Health officials said, among the 19,123 doses of the jabs inoculated on Thursday, 369 were administered as the first doses, 3,490 as the second doses and 15,264 as the booster doses.
"Till Thursday, a total of 1,35,58,583 people got the first doses of Covid-19 jabs, and of them, 1,30,01,028 got the second doses and 32,53,318 got the booster doses," Divisional Director (Health) Dr. Abu Md. Zakirul Islam told BSS today.
Meanwhile, the number of Covid-19 infected patients rose to 64,152 in the division as one fresh positive case was diagnosed after testing 44 new samples on Thursday.
The number of healed Covid-19 patients remained steady at 62,785 in the division where no new patients recovered during the last 24 hours ending at 8 am today.
"Besides, the number of casualties remained steady at 1,284 in the division as no new death was reported during the last 24 hours in the division," Dr. Islam said.