Forging social resistance against drugs, terrorism stressed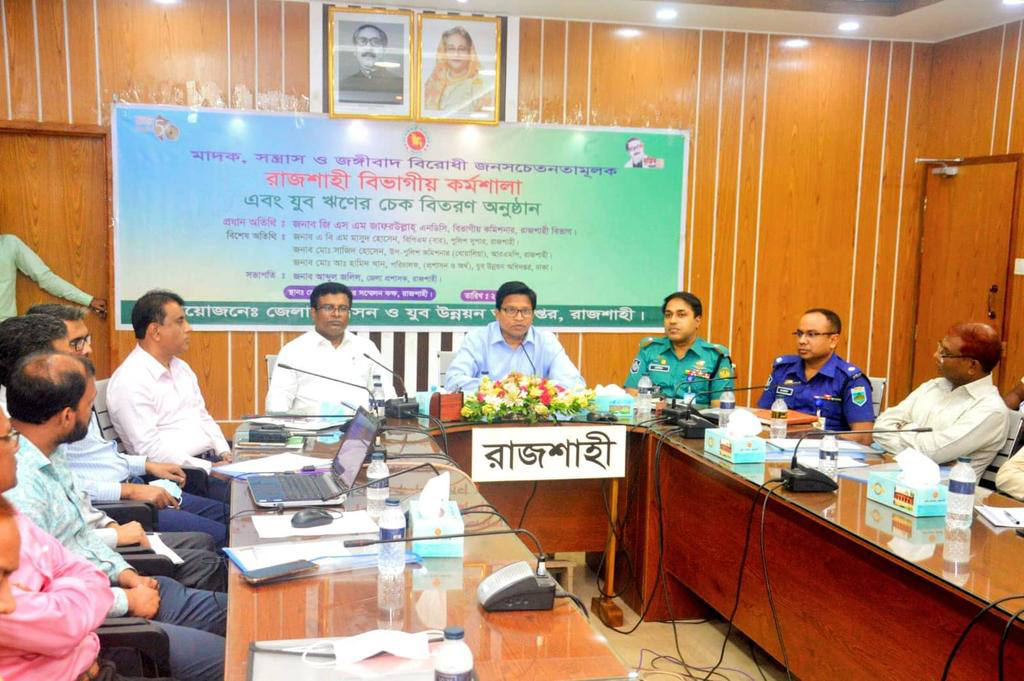 RAJSHAHI, May 25, 2022 (BSS)-Community mobilization side by side with forging social resistance can be the best way of establishing peace and tranquility through combating the crimes related to drug abuse, terrorism and militancy everywhere in the society and the country as a whole.
Simultaneously, concerted efforts of all the government and non-government entities concerned and the community has become crucial to ensure a drug abuse and terrorism free society to attain the cherished goal.
The observation came at a workshop in terms of generating mass-awareness against drugs-abuse, terrorism and militancy in Rajshahi city on Tuesday. District administration and Department of Youth Development (DYD) jointly organized the workshop at the office conference hall of Deputy Commissioner (DC).
On the occasion, eight trained youths were given loans worth Taka 15 lakh for facilitating them to become self-reliant through income generating activities. Commissioner of Rajshahi division GSM Zafarullah addressed the meeting as chief guest, while DC Abdul Jalil was in the chair.
DYD Director Abdul Hamid Khan, Additional Superintendent of Police Abu Saleh Ashraful Alam and Additional Deputy Commissioner of Rajshahi Metropolitan Police Towhidul Arif also spoke. DYD Deputy Director Golam Mahbub welcomed the participants.
Commissioner Zafarullah said all the local government institutions side by side with the public and private bodies should come forward and work together to attain the cherished result in the cherished fields.
He said the present government has a declaration of zero tolerance against drug-addiction, terrorism and extremism urged all quarters to come forward to protect the young generation from the grip of social crimes.
"We have to build a healthy society to achieve sustainable development goals," he said, adding the movement against the crimes should be turned into a social movement. The chief guest said full-length support of the community in general and leaders of influences in particular can be the effective means of freeing the society from the crimes. Creation of mass-awareness about the curse of the crimes coupled with fatal consequences of those has become crucial to mitigate the social diseases.