Call to bring transgender people to mainstream of dev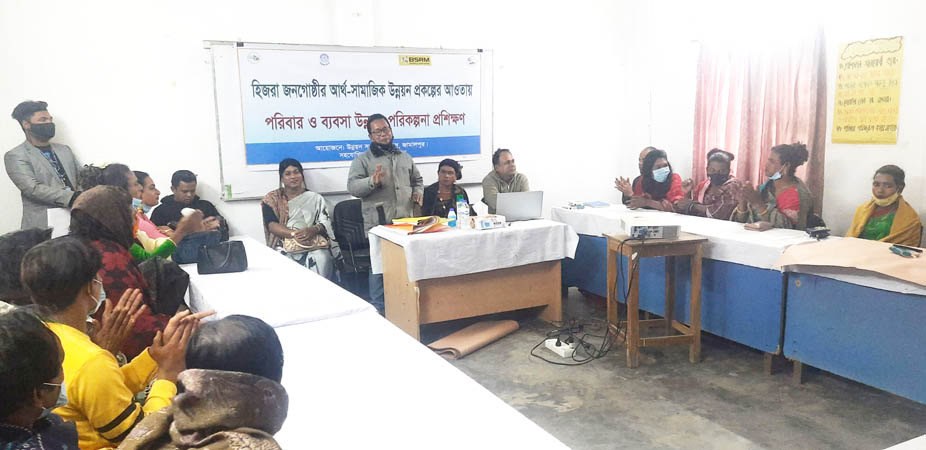 JAMALPUR, Jan 21, 2022 (BSS) - Participants at a training programme said transgender people should be brought under mainstream development by engaging them in various income-generating activities.

They said the present government has already implemented various socio-economic development programme for establishing them in society.

The participants were speaking at the training room of a local NGO- Unnayan Sangah in Jamalpur Sadar upazila on Thursday.

The NGO arranged the training on 'family and business development planning' under the project socio-economic development for the disadvantaged transgender people.
The participants said their dignity and rights should be established by integrating transgender people into the mainstream of development.

They said transgender people will enjoy various facilities including housing facilities, reuniting with their families, and government allowances.

Besides, their participation in various social, religious, and cultural activities will be increased through the project, they added.

A total of 250 transgender people in the district have been selected as beneficiaries of the project. After imparting training the transgender people will be provided in various income generating programmes according to their educational qualification in phases.

Representatives of Unnayan Sangagh, Zahangir Selim, Murshed Ikbal, and Minara Parvin, Project Manager, Liton Sarker, and representatives from transgender -Arifa Yesmin Moyouri and Delowara Delu spoke at the programme.