Aman cultivation going on in full swing in Panchagarh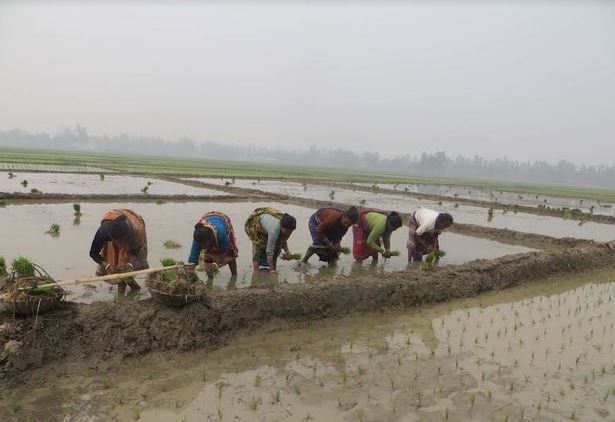 PANCHAGARH, Aug 6, 2022 (BSS) – The Aman paddy cultivation is going on in full swing in all five upazilas of the district as the farmers are passing busy time with transplanting Aman seedlings on lands during the current season.
DAE office sources said about 99, 695 hectares of land have been brought under Aman cultivation this season with the production target of 3, 26, 644 metric tonnes of food grains.

They said there was a lack of rain here a few days ago as the farmers were forced to irrigate the paddy field using electric motor and shallow machine, causing their forehead wrinkles.
But, now the weather is favourable for paddy cultivation as adequate rainfall occurred for the last few days, they said.
Farmers are planting Aman seedlings with much enthusiasm.

DAE officials said if the favourable weather condition continues, the Aman production may not be hampered.
The DAE has supplied quality Aman seeds and fertilizers among the farmers free of cost.
The department has also imparted training to the farmers to make them acquainted with the modern methods of Aman cultivation.
Different banks including Rajshahi Krishi Unnayan Bank and NGOs have given short term easy loan to the farmers for boosting production.