APA ensures institutional transparency in public service delivery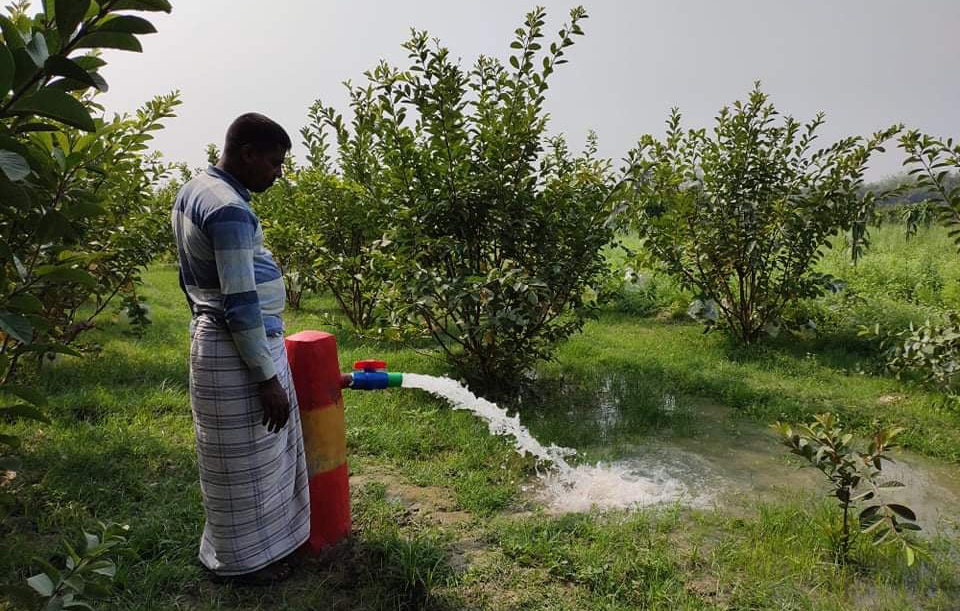 By Md Aynal Haque
RAJSHAHI, May 18, 2022 (BSS)- Engineer Abdur Rashid is happy witnessing that the Annual Performance Agreement (APA) started strengthening the institutional competence with ensuring transparency and accountability in the fields of public service deliveries.
APA is also contributing a lot to consolidation of good governance in the service deliveries, benefitting the grassroots people.
Engineer Rashid, Executive Director of Barind Multipurpose Development Authority (BMDA), said the main vision of their APA was to promote an improved agriculture and environment in the country's northwest region, including its vast Barind tract.
Since signing the deal with the ministry of agriculture, they are working with the mission of expanding irrigated area and farming field, development of irrigation infrastructure, production and marketing of quality seed and tree plantation for environmental development, he said.
In the last three years, 229 irrigation pumps, including 79 low lift pumps driven by solar power, were installed coupled with re-functioning of 69 deep-tube-wells and new power connection to 150 irrigation pumps were made, he added.
Around 7,500 hectares of land were brought under controlled irrigation through construction and extension of 903-kilometer underground irrigation canals, the BMDA official said.
Apart from this, 8,500 hectares of land have been brought under supplementary irrigation through using surface water as a result of re-excavation of 170.5-kilometer canals and 38 derelict ponds, construction of 385 dug-wells and 23 cross-dams.
Rashid said the tool has opened up a new door in implementing any project timely and properly as it has compulsion of submitting project completion reports within the stipulated time.
Under the APA in the last three years, Rajshahi City Corporation (RCC) has constructed 280.45-kilometer new roads, elevated fit roads to 380.86 kilometers contributing to the fields of communication.
In addition to construction and renovation of 350.60-meter infrastructure related to bridge, culvert and road, the city corporation has constructed and reconstructed 60.11-kilometer footpaths and walkways, uplifting 90.46 kilometers, making sure the public movement safe.
Dr Sharif Uddin, Chief Executive Officer of RCC, said the APA has started ensuring transparency and accountability in their service deliveries besides implementation of the projects.
Most of the public offices and other line departments have kept APA apps along with four other good-governance tools in their respective official web portals to reach their services to the public in general and the service recipients as a whole.
Parvez Raihan, Deputy Director of Regional Public Administration Training Centre (RPATC), said they have provided necessary training to around 55 APA-related officers and staff so that they can play pioneering role in achieving the goal in their respective working fields in public offices.
Prof Iliash Hossain, Dean of Social Science Faculty in Rajshahi University, mentioned that the APA tool is being detected as an epoch-making initiative of the government as it has created spaces of ensuring accountability and transparency in the public service deliveries.
APA has been introduced under the government performance management system to increase transparency and accountability in government activities, ensure proper use of resources and improve institutional capacity, he said.
He thanked the prime minister for launching such a program to ensure accountability in the democratic state system.