Experts for enhancing tuber crop production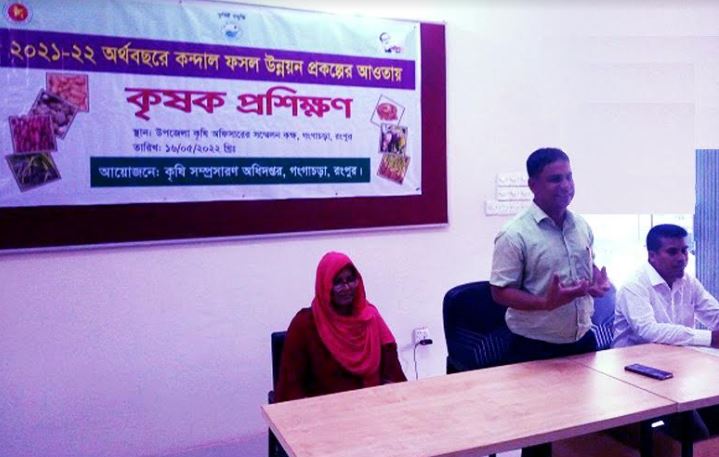 RANGPUR, May 17, 2022 (BSS) - Experts at a function have stressed enhancing production of tuber crops and consumption by changing food habits to reduce pressure on rice and meet nutritional demand of the population.

They put the importance at the farmers' training program arranged under the 'Tuber Crop Development Project of the 2021-2022 FY' at Gangachara Upazila Agriculture Office here on Monday afternoon.

The Gangachara Upazila Agriculture Office of the Department of Agricultural Extension (DAE) organized the event participated by sixty selected farmers of the upazila.

Gangachara Upazila Agriculture Officer Agriculturist Md. Shariful Islam and Agricultural Extension Officers AKM Faridul Haque and Aduri Toma conducted different sessions of the traning program.

The speakers discussed the importance of using high quality seeds of tuber crops like sweet potato, tree potato, 'Pani Kochu', Mukhi Kochu' 'Ol Kochu' and cassava to increase production by 20 to 25 percent and reap more profits.

Agreiculturist Shariful Islam suggested farmers to enhance production of tuber crops amid changed climate conditions and ensure proper preservation and marketing of the crops and appropriate management of produced seeds adopting latest technologies.

"Scientists are conducting more research ceaselessly on innovation of quality seeds and technologies and dissemination of those among farmers to increase production of tuber crops to ensure food security and meet nutrition of the population," he said.