Boro cultivation begins in Panchagarh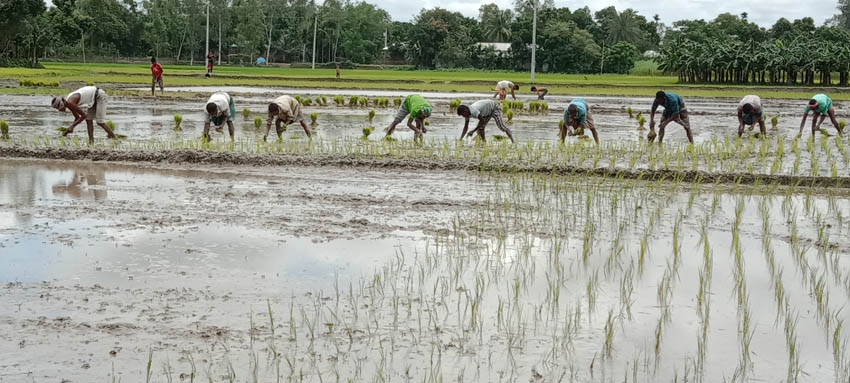 PANCHAGARH, Jan 23, 2022 (BSS) - Farmers in the district have started
Boro cultivation in all five upazilas here during the current season with
much enthusiasm.
Department of Agriculture Extension (DAE) office sources said 46,000
hectares of land have been brought under Boro cultivation in all five
upazilas of the district with the production target of 3,27,000 tonnes of
fresh Boro rice.
Earlier, the Department of Agriculture extension (DAE) of Panchagarh
distributed high yielding Boro seeds, fertilizers among the farmers at free
of cost.
The department also has given training on modern technology to the
farmers to achieve the production target.
Different commercial bank includes Rajshahi Krishi Unnayan Bank, has
given agri-loan to the farmers on easy term during the season to facilitate
the cultivation, officials said.
Deputy director of DAE Md Mizanur Rahman said the field level officers
are monitoring the Boro field and giving necessary advice to the farmers to
avert the pest attack on Boro field.