Sayedabad bus terminal to be modernized: Taposh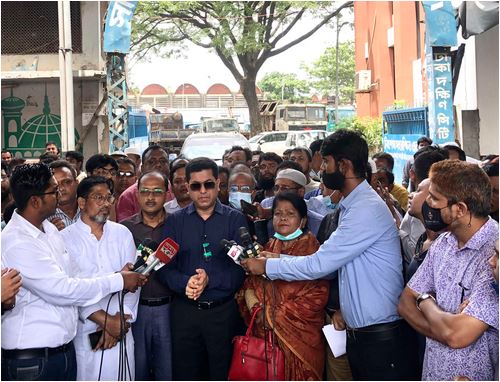 DHAKA, Aug 10, 2022 (BSS) – Sayedabad Bus terminal will be modernized aiming to bring back discipline in mass transport and also speed up bus route rationalization programme in the city.

"We have started modernization of Sayedabad inter-district and city bus terminal with our own finance estimated nearly over Taka 30 crore for implementing bus route rationalization in the capital," he said.

Dhaka South City Corporation (DSCC) Mayor Barrister Sheikh Fazle Noor Taposh said these while exchanging views with the journalists after visiting the ongoing refurbishes and development works of DSCC's central motor garage and bus terminal located at Sayedabad here today.

Sayedabad Bus terminal has been built long days ago and no renovation works yet to be held in this terminal, said the Mayor, adding that "We have taken this work to bring back discipline in the city's mass transport under Bus route rationalization programme."

The renovation works will be completed within March next, he added.

"Steps have been taken to make Sayedabad Bus Terminal a very much active, modern and automated terminal in the city," said the DSCC Mayor. Separate spaces for buses, resting places for workers and toilets also will be constructed in the terminal, he said.

Under the Bus route rationalization programme, Barrister Sheikh Taposh said the DSCC has taken an initiative to construct two inter-district bus terminals—one in Katchpur and another will be close to Keraniganj.

DSCC's Chief Executive Officer Farid Ahammad, DSCC's Chief Engineer Saleh Ahmed, General Manager (Transport Division) M Haider Ali, City Corporation's Chief Estate Officer Russel Sabrin, Chief Revenue Office Ariful Huq, Dhaka City South Awami League Joint General Secretary Quazi Morshed Hossen Kamal, Councilor of Ward 48 M Abul Kalam Anu, Dhaka Urban Transport Owner Association President Azmal Uddin Ahmed and DSCC's other regional officials, among others, were present during the visit.