Jamaat Ameer arrested for involvement with militancy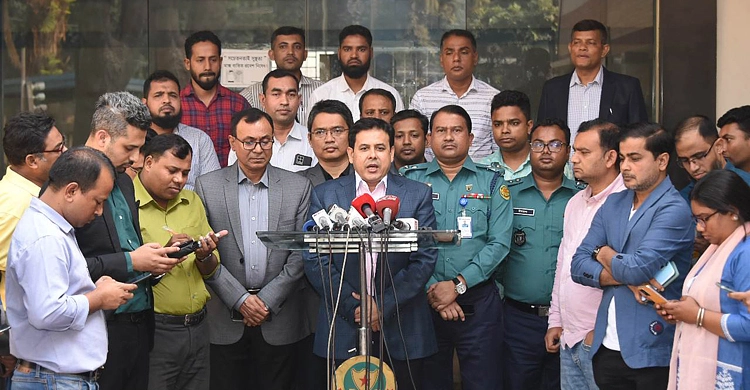 DHAKA, Dec 13, 2022 (BSS) – Jamaat-e-Islami Ameer Shafiqur Rahman was arrested from the city's Bashundhara residential area this morning for his alleged involvement with the activities of militant outfit 'Sharkia'.
"Shafiqur Rahman was found involved with the new militant organization Jamatul Ansar Fil Hindal 'Sharkia", said chief of the Counter-Terrorism and Transnational Crime (CTTC) Md Asaduzzaman while addressing a press conference held at the media centre of the Dhaka Metropolitan Police (DMP) today.
His son Rafat Sadiq Saifullah was arrested along with an accomplice from Sylhet on November 9 for his involvement with militancy, said Asaduzzaman, also additional commissioner of the DMP.
Saifullah had joined Ansar al-Islam before his involvement with the militant organisation 'Sharkia'. Many people from Sylhet region joined the militant outfit through him, he added.