Manikganj Free Day tomorrow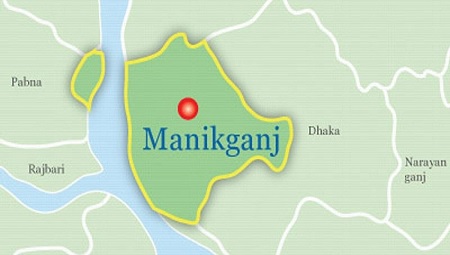 MANIKGANJ, Dec 12, 2022 (BSS) - People from all walks of life will celebrate "Manikganj Free Day" tomorrow (December 13) amid much enthusiasm and in a befitting manner.
On December 13, 1971, Manikganj district was liberated from the clutches of Pakistani occupational forces, just three days before the final victory of the nation on December 16.
On this day, Pakistan occupation forces retreated from Manikganj in the face of fierce attack by the valiant Freedom Fighters (FF) near Manora bridge on Dhaka- Aricha High Way. The brutal killing of one of the heroic FFs named Chand Mia, Manora in the front war is still vivid in the memories of those who fought for the cause of their motherland.
Pakistani army also left the Primary Training Institute (PTI), the main camp of them with bag and baggage and moved towards Dhaka, later FFs took control of the camp which was established in April, 1971.
From this camp, Pakistan Army conducted operations in different areas of the then Sub-division and they used PTI camp as torture cell. Pakistan Army killed hundreds of innocent Bengali people in different areas of the Sub-Division and left their bodies in the river Kaliganga at Taraghat from the ferries in dark nights.
A lot of women were also picked up from different areas and were gang-raped by the Pakistani Army. Common people even started avoiding passing through the camp to save their lives.
Pakistan Army in collaboration with their local agents Al-Badar and Razakars forced hundreds of Hindu people to convert to Muslims in the then Sub-Division including Manikganj town. After liberation they returned to their own religion.

To mark the day, a fortnight long Bijoy Mela (Victory Fair) under the auspices of Muktijuddher Bijoy Mela Udjapon Parishad is being held at Manikganj Government High School Playground from 1991 with the participation of all political parties with great enthusiasm.
However, the Bijoy Mela was not organized in recent years due to Covid-19 crisis. But Manikganj district administration, political parties and socio cultural organizations will observe the day through other programmes.