Cinema plays crucial role in society: Hasan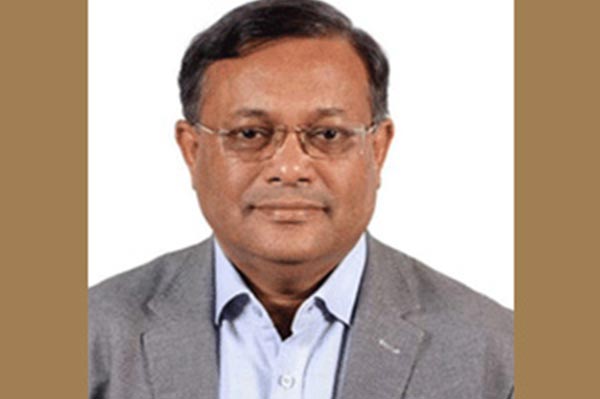 CHATTOGRAM, Dec 2, 2022 (BSS) - Information and Broadcasting Minister and Awami League Joint General Secretary Dr Hasan Mahmud has said cinema plays crucial role in society apart from entertaining people.
"Cinema played important role in the country during our struggle for independence. It also played an important role in building the country after the independence," he said.
Hasan was addressing as the chief guest at the opening ceremony of a branch of Star Cineplex at Bali Arcade shopping Mall of city's Chawkbazar this evening.
Noting that cinema plays a huge role protecting young generation from getting derailed, he said Bengali movies like 'Ora Egarojon' and 'Abar Tora Manush Ha' had huge impact on society, he said.
Awami League Presidium Member Engineer Mosharraf Hossain, MP, presided over the event while Deputy Minister for Education Barrister Mohibul Hasan Chowdhury, Jatiya Party Presidium Member and Bali Arcade Managing Director Solaiman Alam Seth and its Chief Executive Aftab Alam Seth, among others, addressed the function.
Chairman of Star Cineplex Mahbub Rahman Ruhel delivered the welcome speech.
Mentioning Bengali cinema has gone through ups and downs Hasan said, "We have passed very difficult times in Cinema arena."
But under the leadership of Prime Minister Sheikh Hasina, the country's film industry has overcome the crisis period, he said.
"I got surprised to know that Bangladesh Film Festival was held in Kolkata last October. People stood at queues up to one kilometer for tickets to watch the movie 'Hawa' there. The show started at 2pm, but viewers started standing at queues from 9am. I could not even imagine witnessing such scenario," he said.
He said cinema halls which were closed due to the Corona epidemic have been opened in new shape in the last one year. Many Cineplexs' are being built countrywide, he mentioned.
The minister said the government has launched a low-interest loan fund of TK 1,000 crores for the development of the cinema industry, for the construction of cinema halls, renovating and re-opening the closed cinema halls.
Grant money for films has also been increased, he said.
"Earlier we have increased the maximum amount to Tk 75 lakh from Tk 40 lakh. Our movies are also wining various prestigious awards," he said.