Govt strengthens distribution lines for uninterrupted power supply: Nasrul Hamid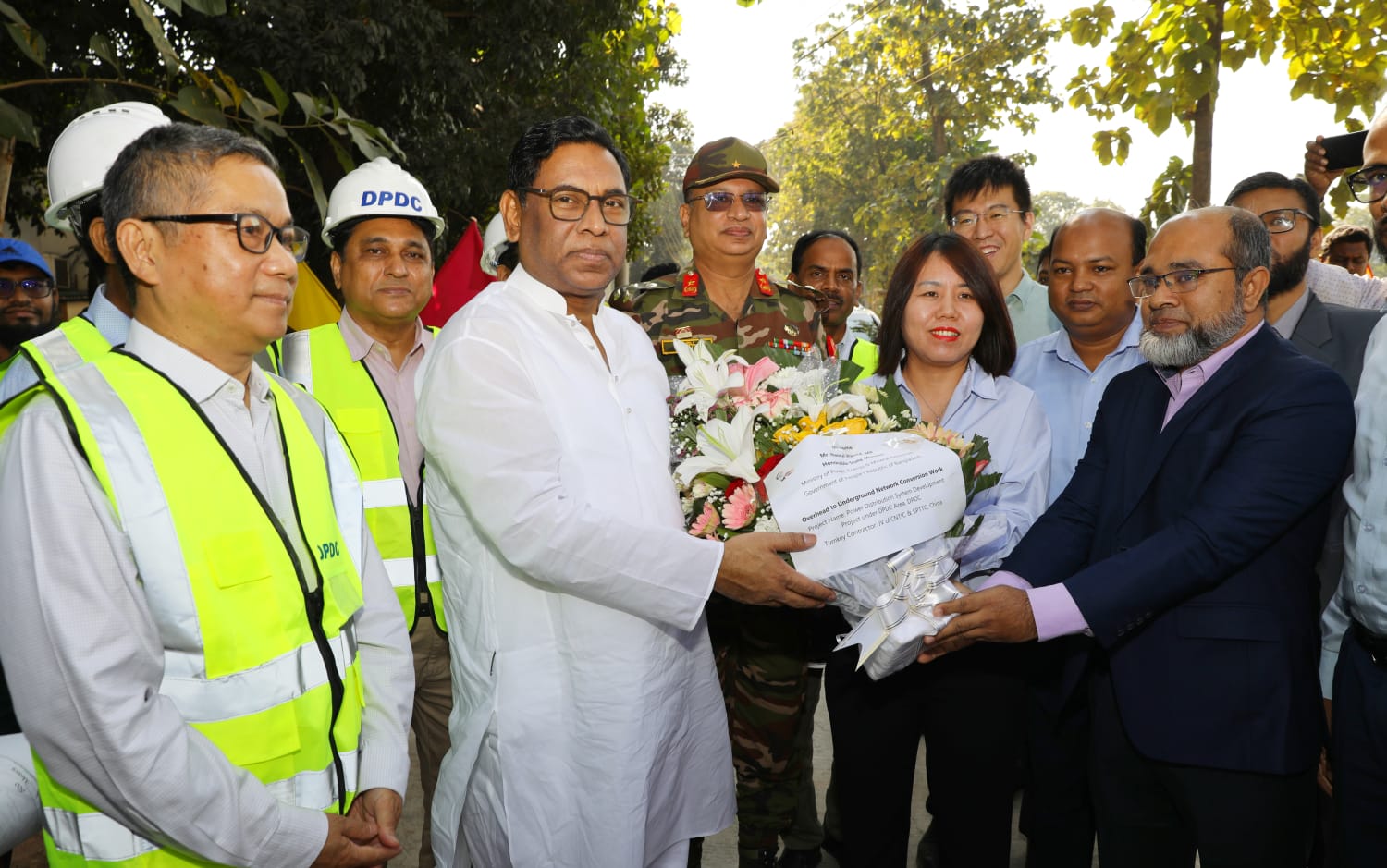 DHAKA, Dec 01, 2022 (BSS)-Minister of State for Power, Energy and Mineral Resources Nasrul Hamid today said distribution network is being strengthened for ensuring uninterrupted power supply to consumers.
To ensure uninterrupted power supply, underground cables, substations, automation and central SCADA will strengthen distribution system," he told the journalists after visiting sites of six development project.
Dhaka Power Distribution Company (DPDC) has initiated these projects to improve its distribution system.
"Underground cable network with optical fiber will ensure reliable power supply through dual sources," Nasrul Hamid said.
He said the process of undergrounding the cable and substations is underway, which will help to build a clean city after getting quality electricity.
The DPDC will construct 14 new 132/33 KV and 26 new 33/11 KV substations and increased its capacity of eight of 132/33 KV and four of 33/11 KV substations under expansion of electricity distribution system and strengthening project.
The state minister said considering scarcity of land in Dhaka city, the government has been installing modern and high capacity of 35/50 MVA and 33/11 KV power transformer.
"Such of this power transformer is the first to be installed by the DPDC in Bangladesh," Nasrul added.
Under the project, 20 km existing overhead distribution lines in Dhanmondi area will be brought underground cable network, he said, adding that as a result, Dhanmondi area will be freed from garbage of wire and electricity distribution system."
"With following the system, we will bring Hatirjheel overhead transmission line underground and remove electricity tower, which will enhance the beauty of the Hatirjheel," Nasrul added.
Besides, a state-of-the-art mechanized wire house with open hangar will be set up at Tongi in Gazipur.
Among other, Managing Director of the DPDC Engineer Bikash Dewan accompanied with the state minister.