SC stays HC's order over cheque dishonor case filing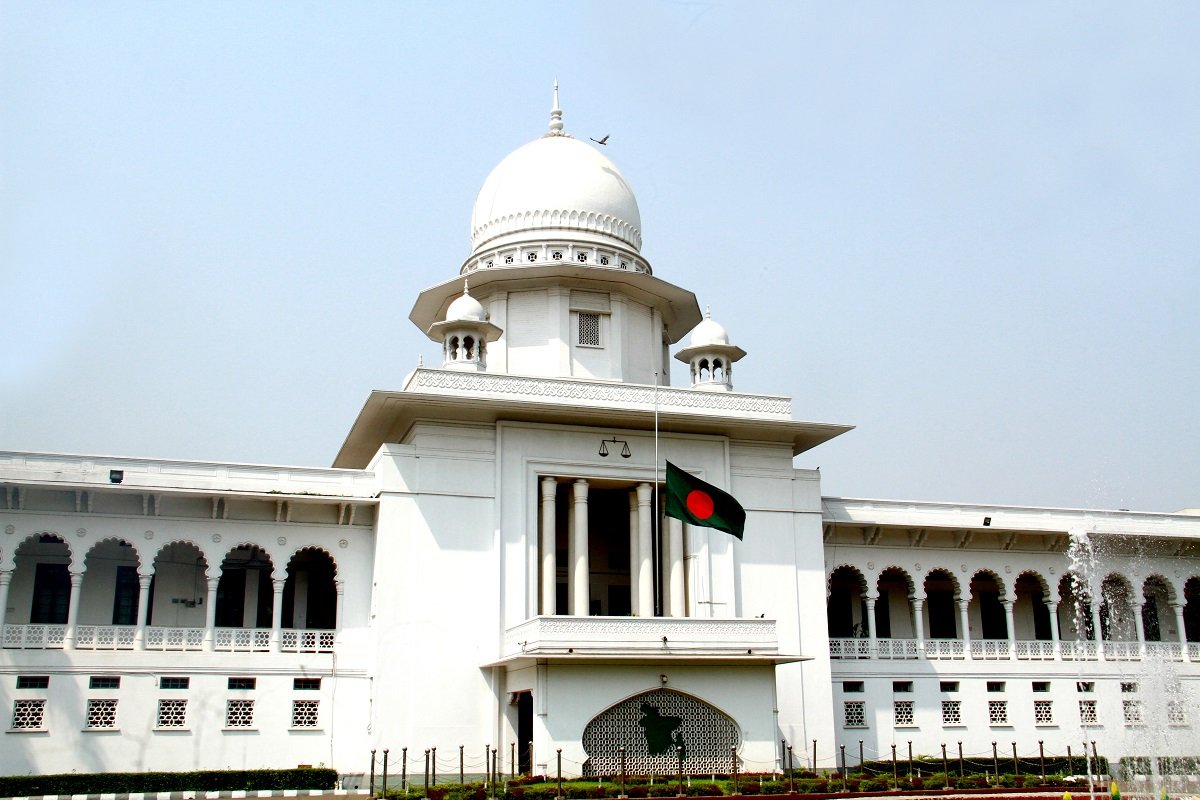 DHAKA, Dec 01, 2022 (BSS) - The Appellate Division of the Supreme Court (SC) has stayed the High Court's judgment that said no bank or financial institution can file a check dishonor case against a loan for two months.
An Appellate Division bench led by Chief Justice Hasan Foez Siddique issued an order today staying the High Court judgment in this regard.
"As the Appellate Division has stayed the judgment of the High Court for two months, there is no legal bar to continue the cheque dishonor cases as before . . . A regular leave to appeal against the High Court judgment will be filed soon in this regard," Saifuzzaman Tuhin, lawyer of Brac Bank, told BSS.
On November 23, Justice Md Ashraful Kamal handed down the verdict after hearing an appeal filed by Mohammad Ali, as Brac Bank filed a check dishonor case for debt recovery against him.
The verdict stated that a bank or a financial institution can file a case in the Artha Rin Adalat for recovery of debt only in the manner described in the Artha Rin Adalat Ain, 2003.
Besides, all check dishonor cases filed by banks or financial institutions currently pending in the court will be stayed at their current stage.
The High Court gave instructions to the lower courts asking them not to take any check dishonor case into consideration if a bank or financial institution files it.
It also gave instructions to Bangladesh Bank and suggested the Jatiya Sangsad to amend the act.
BRAC Bank filed three separate appeals in the Appellate Division, which came up for hearing on November 28 before the Chamber Court, seeking a stay of the judgment.
On that day, the Chamber Court referred the petitions to the regular bench of the Appellate Division for hearing on December 1.
According to the case, Mohammad Ali was sentenced to six months imprisonment and fined Tk 2.95 lakh in a cheque dishonor case.
He made an appeal against the order and the High Court in its verdict ordered the bank to return 50% of the bail within ten days of the verdict to the appellant.
In the judgment, the court also said that the blank check that the bank is taking against the loan is security, and it is not a negotiable instrument.
A check dishonor case cannot be filed against the check taken as security.
Taking a blank check against a loan is illegal. banks and financial institutions have been doing this illegal thing for a long time, the verdict said.
The High Court directed the judicial court to reject check dishonor cases of banks or financial institutions directly and sent to the Artha Rin Adalat.