Befitting reply if BNP unleashes anarchy in Rajshahi: Liton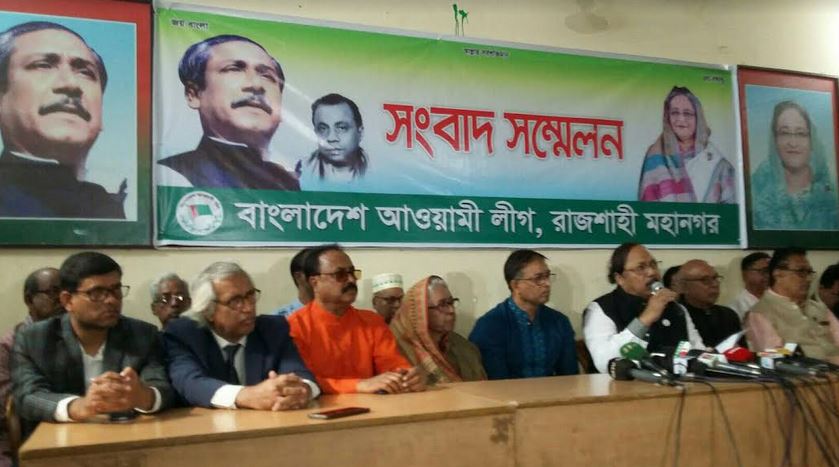 RAJSHAHI, Dec 1, 2022 (BSS) - Rajshahi City Corporation (RCC) Mayor AHM Khairuzzaman Liton today said local units of Bangladesh Awami League will reply befittingly if BNP unleashes terrorism and anarchies in the name of their grand rally in Rajshahi.

"We hope the BNP leaders and workers will hold the rally and return to their respective homes after the rally peacefully. But, Awami League people will resist any sort of anarchy and unruly activity if the BNP people try to unleash," said Rajshahi Mayor AHM Khairuzzaman Liton.
Addressing a press conference held at the city unit office of the party today he said BNP is scheduled to hold its Rajshahi divisional rally at Rajshahi Madrasha ground on December 3 (Saturday) amid prior permission from local authority.
Liton, who is also Presidium Member of Bangladesh Awami League, said they have no any objection related to holding the BNP rally but none will be given scopes of creating chaos and indiscipline in the name of their political programmes.
He said the BNP leaders and workers are now spreading false, fabricated and baseless propagandas centering their Saturday's rally which are detrimental to the country's continuous progress.

Liton told the attending journalists that the present government under the prudent and visionary leadership of Prime Minister Sheikh Hasina has been taking the country forward vibrantly.

He mentioned that the BNP has been holding rallies and other meetings throughout the country peacefully as the present government believes in democracy.

Among others, City unit president Muhammad Ali Kamal, General Secretary Dablu Sarker, central executive member Begum Akhter Jahan and Zila Parishad Chairman Meer Iqbal were present at the press conference.