Five more flyovers in Rajshahi city soon: Liton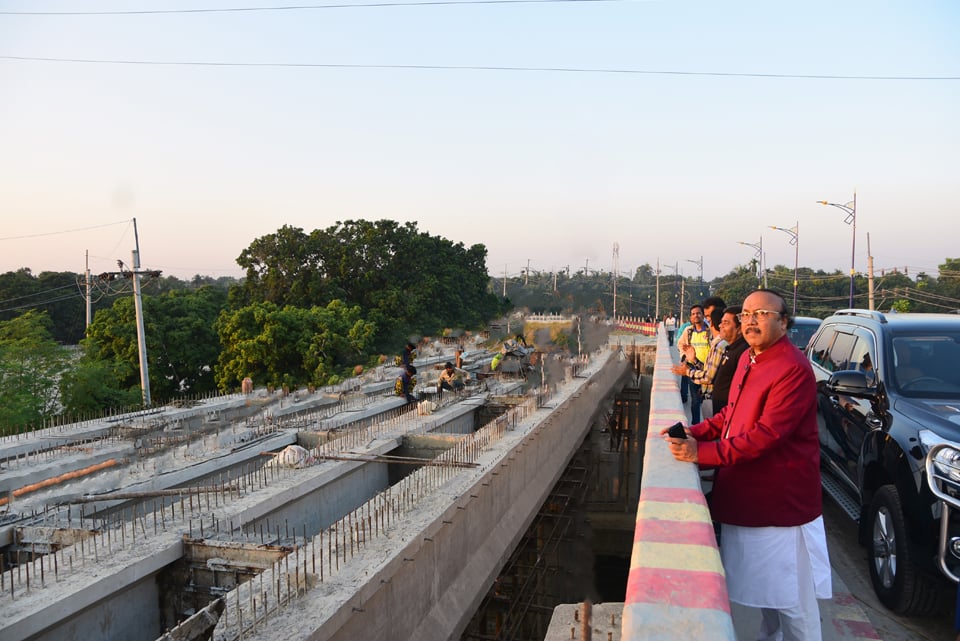 RAJSHAHI, Dec 1, 2022 (BSS)- Rajshahi City Corporation (RCC) is going to construct five more flyovers aimed at freeing the metropolis from traffic congestion besides making the public life more vibrant.
The new five flyovers will be constructed on Haragram Natunpara Railway Crossing, Rajshahi Court Station Railway Crossing, Bilsimla Railway Crossing, Shaheed AHM Kamaruzzaman Railway Crossing, Bhadra Railway Crossing and Mohanpur Railway Crossing.
RCC has adopted a Taka 821.93 crore project for construction of the flyovers for overall development of the city.
City Mayor AHM Khairuzzaman Liton revealed this while inspecting the construction works of the rest two-lane flyover of Mohanpur Railway crossing in the city on Wednesday.
Mayor Liton said the 203-meter wide flyovers having 9.40-meter footpath and nine spans is being constructed with an estimated cost of around Taka 40.79 crore.
He said the infrastructure development works are being implemented as part of RCC's TK 2,993-crore project titled 'Integrated Urban Infrastructure Development in Rajshahi City'.
Earlier, the city corporation has constructed a 202.5-meter flyover along with a 120-meter ramp at Budhpara Railway crossing with an estimated cost of Taka 29.28 crore for the first time in Rajshahi city. The flyover has been constructed on a 6.793-kilometer east-west four-lane connecting road at a cost of Tk 189.34-crore.
Mayor Liton said the Rajshahi city will get a new look upon successful implementation of the mega project.
"We are working relentlessly to make the city greenery, habitable and self-reliant," he added. In addition to the five flyovers and 19 infrastructures, various infrastructure development works are being implemented under the project scheduled to be completed by June, 2024, the Mayor added. Ten foot-over bridges will also be constructed.
He said Sheikh Russel Shishu Park is established in Chhotobangram area at a cost of around Tk 4.43 crore.