Mehedi gave large sum of money to 2 snatched militants: CTTC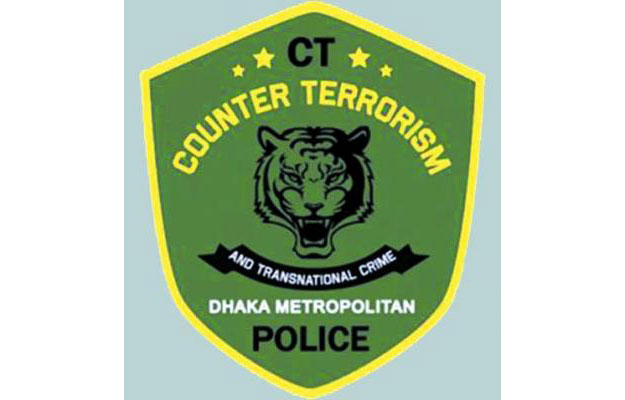 DHAKA, Nov 24, 2022 (BSS) - Counter Terrorism and Transnational Crime (CTTC) unit today said Mehedi Hasan Omi alias Rafi, 24, who was arrested in connection with the snatching of two death row convict militants, came to court premises with a large amount of money and handed over the money to the snatched militants.

"Mehedi was directly involved in the attack on the police that took place in front of the Dhaka Chief Judicial Magistrate's Court on November 20 and snatching of the two militants," Md Asaduzzaman, chief of the CTTC unit of Dhaka Metropolitan Police (DMP), said at a press briefing today.

On the day, Mehedi came to the court area with a large amount of money and planned in advance to hand over the money to the militants after snatching, so that they could spend the cash later, he added.
At one stage of the incident, he (Mehedi) handed over the money to the militants on the court premises, said the CTTC chief, adding that Mehedi was arrested from the Jatrabari area of the city on Wednesday.

Mehedi has already been placed on a seven-day remand by a Dhaka court today.

Mehedi was serving as the chief coordinator of the banned militant outfit Ansar al-Islam, Asaduzzaman said, adding that during the primary interrogation, Mehedi said that a plan was made to snatch the death row convict militants from the court premises at the directive of the top leaders of the organisation.

Their plan, however, was to snatch four militants, the CTTC chief said.

The two snatched militants are Abu Siddiq Sohel and Moinul Hasan Shamim, members of the banned militant outfit Ansar-al Islam. They were sentenced to death for killing Jagriti Prokashani publisher Faisal Arefin Dipan.

Deputy Commissioner of Counter Terrorism (CT) of DMP SM Nazmul Haque, Deputy Commissioner of Transnational Crime Md Jasim Uddin, CTTC Cyber Crime Deputy Commissioner AFM Al Kibria and DMP Media Wing Deputy Commissioner Faruque Hossain were present at the press conference.