AL will give befitting replay to BNP's falsehood: Nanak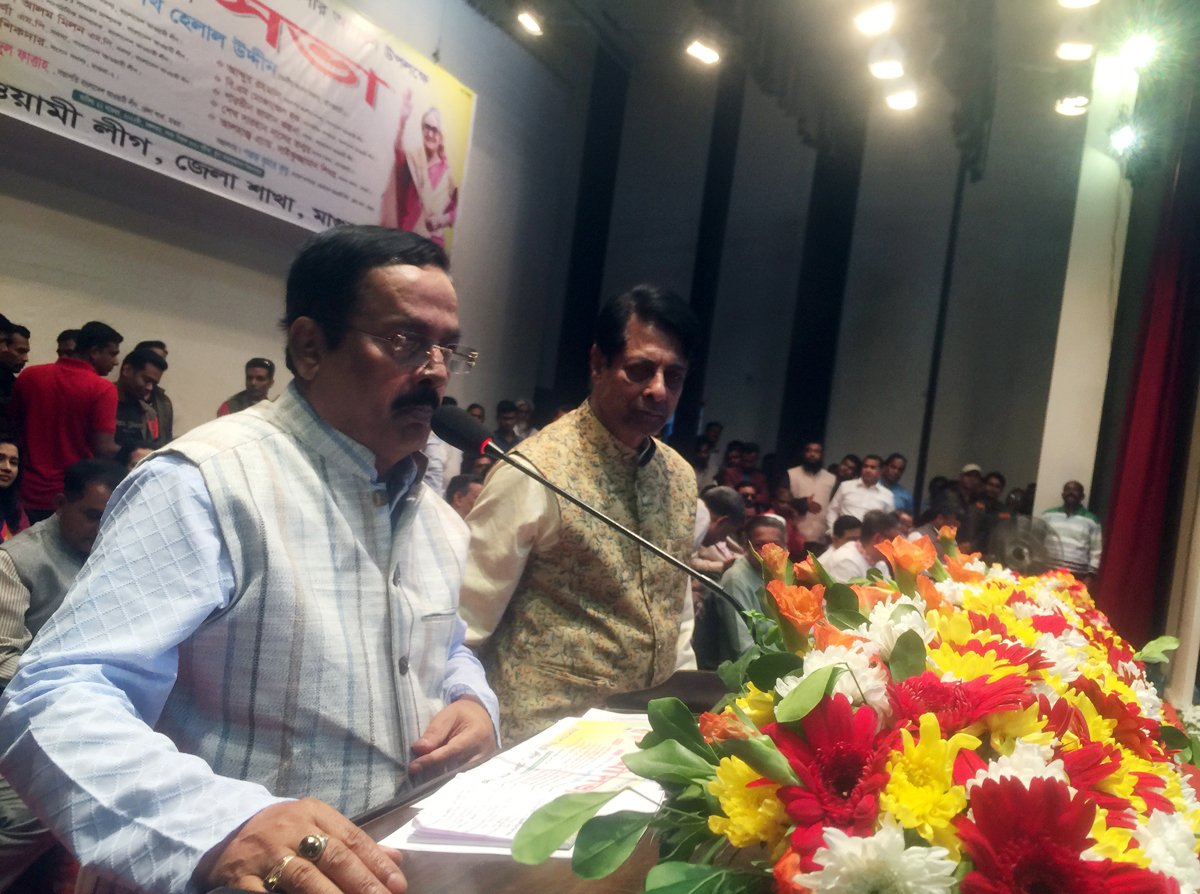 MAGURA, Nov 23, 2022 (BSS) - Awami League (AL) Presidium Member Jahangir Kabir Nanak today said AL leaders and activists will give befitting replay to BNP-Jamaat on the streets as the nexus is still spreading falsehood against the incumbent government.

"The country is moving forward under the leadership of Prime Minister Sheikh Hasina... Her worthy son ICT Advisor Sajeeb Wazed Joy is leading the country to make it Digital Bangladesh," Nanak said while speaking at a workers' meeting of Magura Zilla Awami League as the chief guest at Asaduzzaman Auditorium here on Tuesday.

"BNP-Jamaat had created Bangla Bhai and Abdur Rahman when they were in state power in order to turn Bangladesh into a militant state," he said.

BNP tried to kill to AL President Sheikh Hasina launching grenade attacks on an anti-terrorism rally held on Bangabandhu Avenue on 21 August, 2004.

BNP's convicted leader Tarique Rahman had made Hawa Bhaban...BNP men have become insane as they could not grab state power through conspiracy.

Now, they are trying to come to state power illegal way, but AL leaders and workers won't let them make it happen, he added.

Nanak urged the party leaders and workers as well as people to join a public rally of AL President Sheikh Hasina to be held on November 24, in Jashore district.

Sheikh Helal Uddin MP, AL Presidium Member Abdur Rahman, Joint General Secretary Bahauddin Nasim, Organizing Secretary B.M. Mozammel Haque and S.M. Kamal Hossain, Sheikh Sarhan Naser Tonmoy MP, Advocate Amirul Alam Milon MP, Advocate Saifuzzaman Shekhor MP, Dr Biren Sikder MP, AL leader Adv. Gloria Sarkar Jhorna, Parven Zaman Kolpona and Magura Zilla AL General Secretary Pankaj Kumar Kundu, among others, were present with Magura Zilla AL President AFM Abdul Fattah in the chair.