Mannan urges all to work together for taking country forward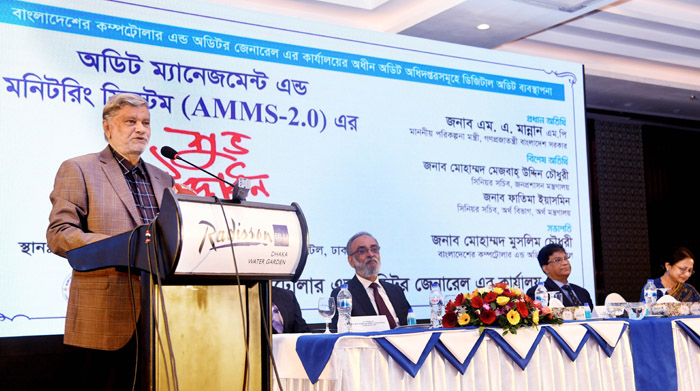 DHAKA, Nov 23, 2022 (BSS) - Planning Minister MA Mannan today urged all the countrymen to remain more aware regarding the development initiatives of Bangladesh and thus moving ahead the country through working together.
"People across the country from villages, wards and union level are now getting all sorts of services with ease. On the whole, we're now in a good position," he said.
The planning minister said this while inaugurating the digital audit management software as the chief guest held at a city hotel.
The Audit Management and Monitoring System (MMMS-2.0) was inaugurated formally by the Planning Minister as part of the digital audit management for the entities under the office of Comptroller and Auditor General of Bangladesh.
Senior Secretary of the Ministry of Public Administration Mohammad Mesbah Uddin Chowdhury and Senior Secretary of the Finance Division Fatima Yasmin spoke as special guests.

Presided over by Comptroller and Auditor General of Bangladesh Mohammad Muslim Chowdhury, Deputy Comptroller and Auditor General of Bangladesh Md Mahbubul Haque gave the address of welcome.