Punak holds seminar on 'Law is My Rights'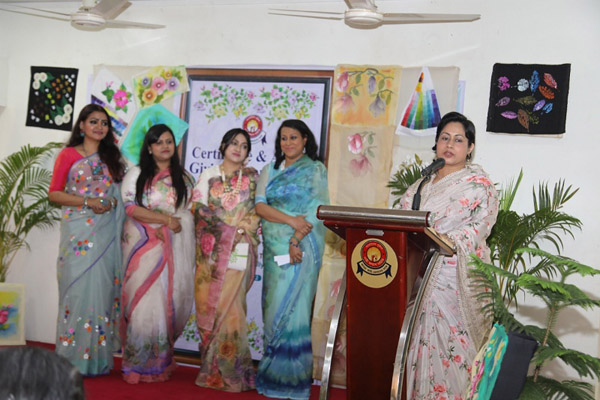 DHAKA, Nov 23, 2022 (BSS) - Bangladesh Police Women Welfare Association (Punak) hosted a seminar on 'Law is My Rights' at its office in the city today.
Punak president Dr Tayyaba Musarrat Jaha Chowdhury addressed the seminar as the chief guest with vice president Sayla Farjana in the chair.
Supreme Court lawyer Barrister Sabrina Zerin presented the keynote speech at the seminar. Vice president Moonmoon Ahsan and general secretary Nasim Amin, among others, were present.
Social Welfare Secretary of Punak Touhida Nupur along with other leaders and members were present in the event.
Punak president Dr Tayyaba said that the government has ensured legal assistance, safety of women and children to prevent violence. "We are getting benefits," she said.
Dr Tayyaba emphasized on simplifying the inheritance of women in property.
Mentioning recently number of children with special needs is increasing, she said many parents did not bring their specialised children, but now they are bringing them forward.
The Punak president appealed to everyone to build public awareness to protect rights of children with special needs.
Jebun Nahar, training secretary, Fateh Rashid, law secretary, and their team members were responsible for organizing the workshop.