Record 11.70-lakh tonnes maize production target for Rangpur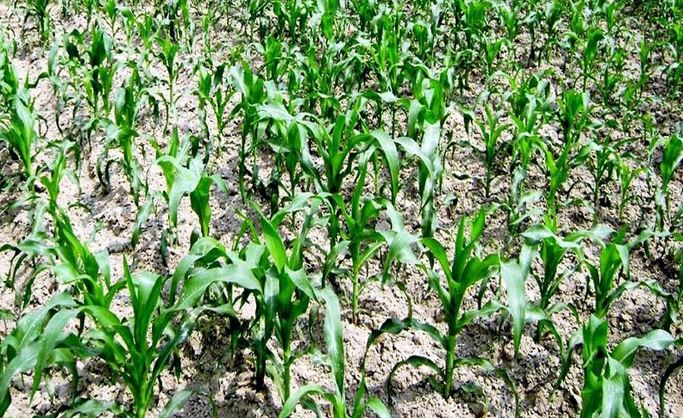 RANGPUR, Nov 22, 2022 (BSS) - The government has fixed an all-time record
target of producing 11,70,696 tonnes of maize from 1,08,065 hectares of land
for Rangpur agriculture region during the current Rabi season.

Officials of the Department of Agricultural Extension (DAE) said farmers have
already started sowing seeds of early varieties of maize on the same land
after harvesting short duration Aman rice and riverine char areas as well.
Maize seeds have already been sowed in over 15,000 hectares of land till
Monday last in all five districts of Rangpur, Gaibandha, Kurigram, Nilphamari
and Lalmonirhat in the region where the sowing process continues.

Farmers are showing keen interest in farming maize on both mainland and
riverine char areas after getting its repeated bumper productions with
lucrative market prices in recent years as the crop has huge demand in local
markets.
During the last Rabi season, farmers produced over 11.48-lakh tonnes of maize
by cultivating the crop on 1,06,217 hectares of land in the region.

"Besides, farmers produced 1.91 lakh tonnes of maize from 20,831 hectares of
land during the just-ended Kharif-1 season," said Additional Director of the
DAE for Rangpur region Mohammad Shah Alam.

Like in the previous years, hundreds of char people are cultivating maize on
the vast tracts of char lands and dried-up riverbeds of the Brahmaputra,
Teesta, Dharla, Jamuna, Dudhkumar, Kartoa, Ghaghot, Atrai and other
tributaries this season.

"The government is distributing special agriculture incentives in terms of
seeds and fertilisers free of cost among small and marginal farmers to
increase maize production this season like in the previous years to further
increase its output," Alam said.

Deputy Director (Leave Reserved) of the DAE at Khamarbari in Dhaka Abu Sayem
said expanded maize farming in both mainland and riverine char areas has
become more rewarding for farmers and char people than cultivation of many
other crops.


Getting quality seeds, assistance and modern technologies from the DAE, other
agriculture related organisations and NGOs, farmers are becoming inspired in
cultivating maize on more lands to enhance its production and get lucrative
market prices.

"The increasing maize cultivation is contributing to cutting poverty and
helping small and marginal farmers, landless char and riverside people in
improving livelihoods braving adverse impacts of climate change," Sayem said.

Farmers Dulal Mian, Habibur Rahman, Anwar Hossain, Borhan Uddin, Echhahaq
Ali, Amenur Rahman and Mukul Hossain of different villages in Rangpur said
they are sowing maize seeds on their crop lands after harvesting Aman rice.

Independence Medal-2018 (food security) winner Dr. Md. Abdul Mazid stressed
on expanding cultivation of maize both on the mainland and char areas amid
the present global crises caused by the Russia-Ukraine War and Covid-19
pandemic.

"Farmers should adopt conservation agriculture-based technologies in maize
cultivation to lessen the farming time and get maximum output by reducing
farming cost in Rangpur region and the northern region as a whole also to
ensure food security," he said.