Sufi saint Gilani's shrine decorated with Bangladesh's gift in Iraq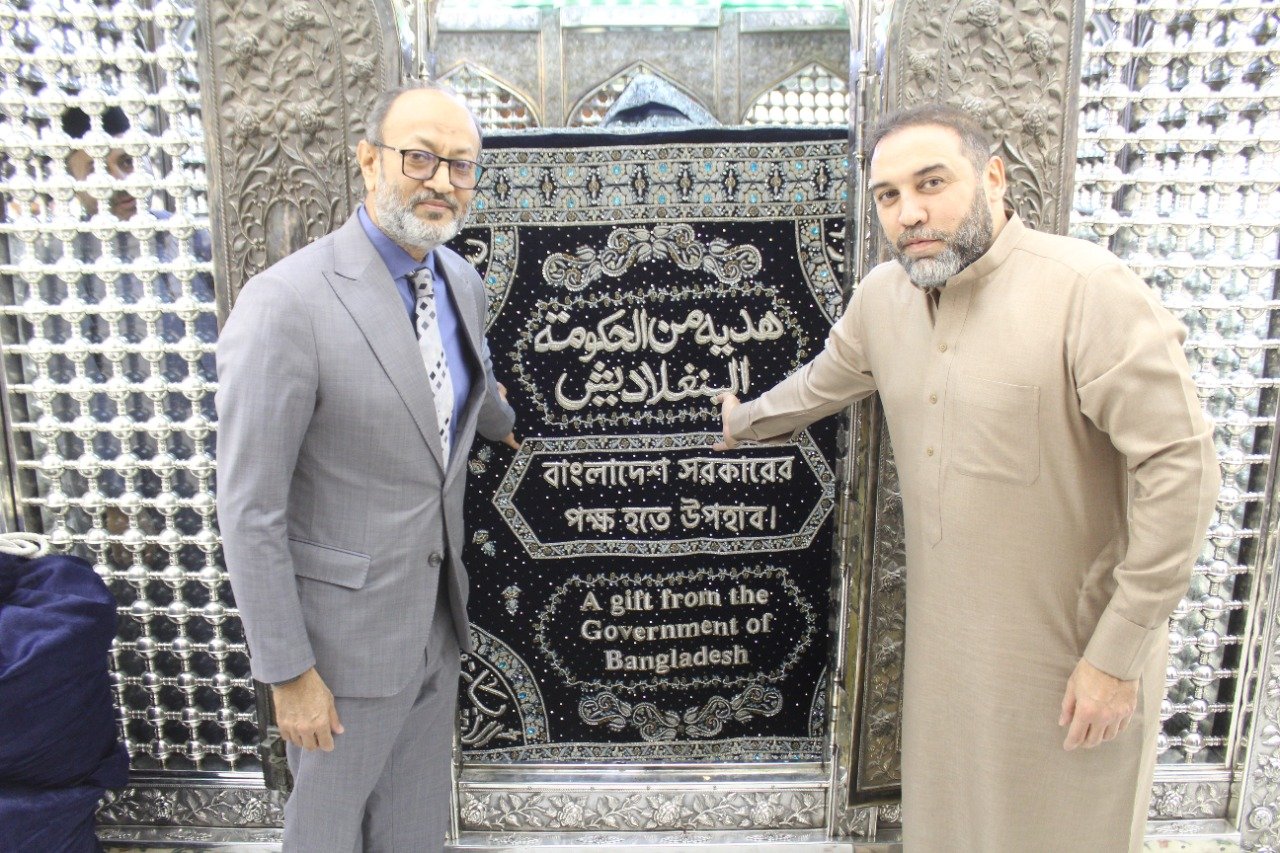 DHAKA, Oct 22, 2022 (BSS) - The shrine of Sufi saint Hazrat Sheikh Abdul Qadir Gilani in Bagdad, Iraq, has been decorated with a Gilaf gifted by Bangladesh government.
Bangladesh Ambassador to Iraq Md Fazlul Bari today put the eye-catching Gilaf on the wall of the shrine of Gilani, who is known as Baro Peer to Bangladeshi people.
Chief Mutawalli (supervisor) of the shrine and descendant of Gilani Syed Khaled Abdul Quader Al Gilani and other officials concerned were present on the occasion, said a press release received here this evening from Bangladesh Embassy in Bagdad.
The shrine authority thanked Bangladesh government for presenting the wonderful embroidered gilaf.
Gilani was a sunni Muslim preacher, ascetic, mystic, jurist, and theologian belonging to the Hanbali school, known for being the eponymous founder of the Qadiriyya tariqa (Sufi order) of Sufism. The Qadiriyya tariqa is named after him.
He has enormous disciples across the Muslim world including in Bangladesh. Gilani is regarded as one of the famous Sufi preachers in the Islamic history.