Noted journalist Toab Khan laid to rest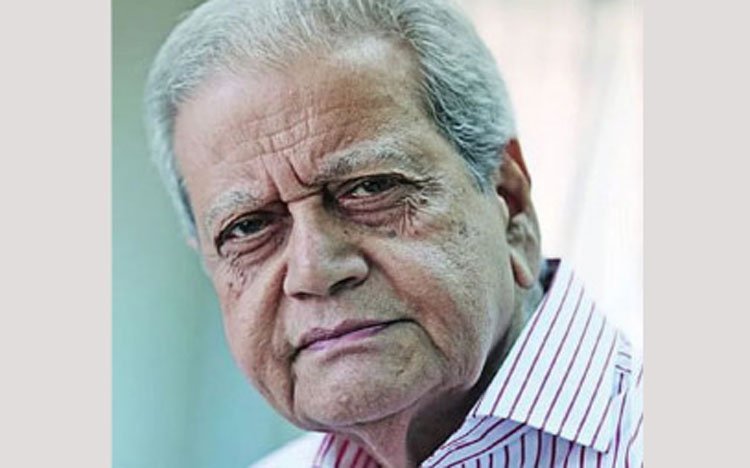 DHAKA, Oct 3, 2022 (BSS) - Ekushey Padak winning veteran journalist and editor of the Dainik Bangla Toab Khan was laid to eternal rest at Banani graveyard in the city after Asr prayers today.
Following his third namaz-e-janaza at Gulshan Central Masjid after Asr prayers, he was buried at the grave of his youngest daughter Esha Khan, who died of a cardiac arrest on May 13 in 1997.

Earlier, the body of Toab Khan was taken to the offices of the Dainik Bangla and News Bangla in the city's Tejgaon area in the morning, where his first namaz-e-janaza was held.
Then the body was taken to the Central Shaheed Minar under the management of the Sammilita Sangskritik Jote, where Toab Khan was given the state honor. Besides, people from all strata paid their tributes to the veteran journalist there.
Then the body was taken to the National Press Club (JPC), where journalists and dignitaries paid tributes to the veteran journalists. The second namaz-e-janaza of Toab Khan was held there.
From the National Press Club, the body was taken to the deceased's residence in Gulshan.
Toab Khan's wife Hajra Khan, daughter Tania Khan, younger brother Obaidul Kabir Bachchu, nephew Selim Khan, cousin Tariq Anam and other family members as well as Newsbangla.com Executive Editor Hasan Imam Rubel and Dainik Bangla acting editor Sharifuzzaman Pinto were present at the funeral function.
Obaidul Kabir said a milad mahfil will be held at Toab Khan's Banani residence on Wednesday next.
Toab Khan breathed his last on Saturday at a city hospital at the age of 87.
Born on April 24, 1934, in Satkhira, Toab Khan made his debut in journalism in 1955.
He was the press secretary to the then Prime Minister and Father of the Nation Bangabandhu Sheikh Mujibur Rahman from 1973 to 1975.
Toab Khan also served as Principal Information Officer and director general of the Press Institute of Bangladesh (PIB).
He was the advisory editor of Daily Janakantha till last October since its inception.
This year, he joined as the editor of Dainik Bangla, being published under a new shape and management and News Bangla.
The renowned journalist got the Ekushey Padak in 2016 and was selected honorary fellow of Bangla Academy in the same year.