Physical condition of journalist Swapan Kumar Saha improving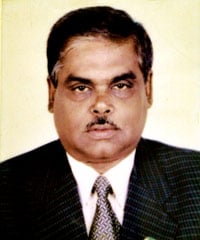 DHAKA, Oct 3, 2022 (BSS) - Physical condition of former Jatiya National Press
Club (JPC) General Secretary and former Bangladesh Sangbad Sangstha (BSS)
Chief News Editor Swapan Kumar Saha is gradually improving.
"Swapan started walking inside his cabin at Sheikh Hasina National Institute
of Burn and Plastic Surgery of Dhaka Medical College Hospital from today
where he is undergoing treatment for the last 12 days," Swapan's wife Bina
Saha confirmed the development to BSS.
She urged all to pray for early recovery of Swapan.
Assistant Professor of the burn institute Dr Hossein Imam said that Swapan's
treatment is going under a 10-member medical board led by coordinator of the
institute Professor Dr Samanta Lal Sen.
He said Swapan was admitted to the burn institute on September 19 as his
condition deteriorated after coming back to the country on September 5,
taking treatment from a hospital in India.
Currently he is much better, but it will take some time to fully recover, Dr
Hossein added.
Noted journalist Swapan Kumar Saha served as the press minister in Bangladesh
Embassy in Washington.