Troublemakers centering Durgapuja will face the music: Asaduzzaman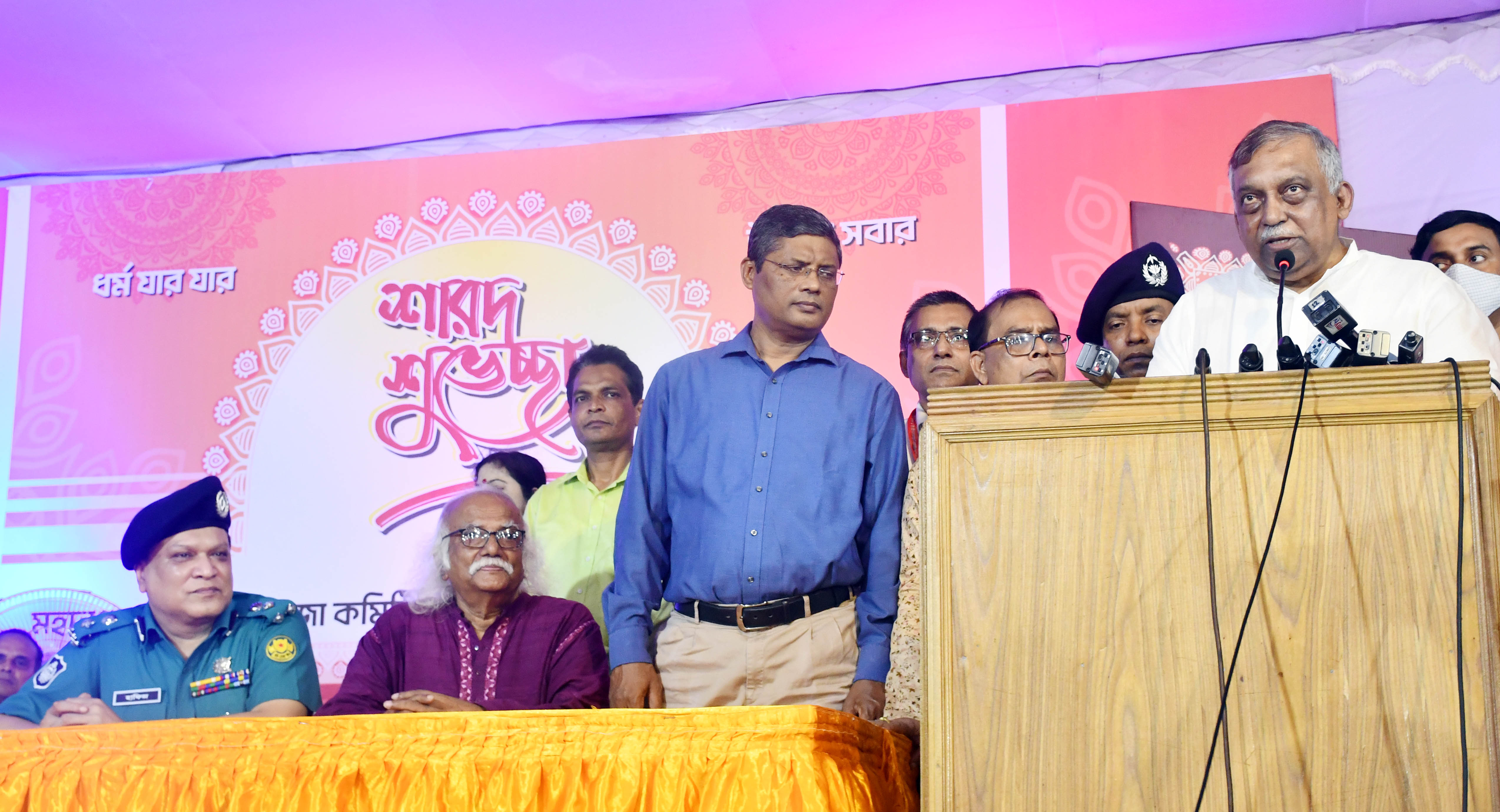 DHAKA, Oct 1, 2022 (BSS) - Home Minister Asaduzzaman Khan Kamal today said that those who will try to create trouble during the Durga Puja like last year will have to face severe punishment.
"Stern actions will be taken if anyone tries to create any untoward incident during the Durga Puja like last year," he told a programme at the Dhakeshwari Temple here marking the five-day-long Sharadiya Durga Puja, the biggest religious festival of the Bengali Hindu community, began today in the country.
Referring to the security measures in the Durga Puja, he said that the law enforcers have taken necessary preparations to this end.
A total of six Ansars have been deployed to each puja mandap alongside police forces, he said, adding that a total of 2,00,000 Ansars are appointed across the country and they will remain alert at the puja mandapas for up to six-day.
Urging all to remain alert about rumors centering the Durga Puja, Asaduzzaman said: "Please don't pay any heed to rumors. Try to find out the real story behind the rumors."
Awami League (AL) Relief and social welfare secretary Sujit Ray Nandi, Bangladesh Puja Udjapan Parishad President JL Bhowmik, General secretary Professor Chandranath Poddar and DMP Additional Commissioner (Crime and Operations) AKM Hafiz Akhter were present, among others, on the occasion.