Bangladesh-Mexico sign deal on cultural cooperation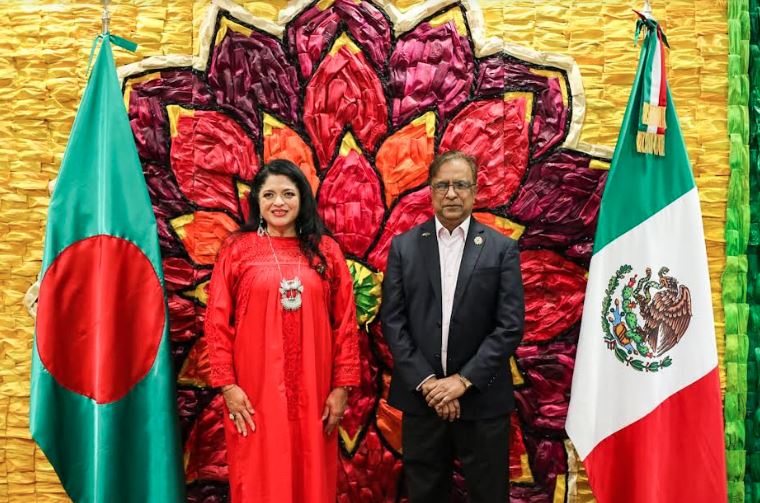 DHAKA, Oct 1, 2022 (BSS) - Bangladesh and Mexico have signed a Memorandum of Understanding (MoU) on Cultural Cooperation between the two friendly nations.
The State Minister for Cultural Affairs K M Khalid and Mexican Secretary of Culture Alejandra Frausto Guerrero inked the deal on behalf of their respective sides at Los Pinos in Mexico City on Friday, according to a press release received here today.

This MoU intends to facilitate the establishment of direct communications between the libraries, museums, archives, and departments of both countries dedicated to the conservation and restoration of historical and cultural monuments.
The bilateral relations between Bangladesh and Mexico entered a new phase by signing the bilateral instrument, said the release.

The MoU will promote the exchanges of exhibitions, experts and delegations of traditional painters and artisans, art critics, specialists in traditional folk arts, folklore, audiovisual producers, and other areas of the arts, such as music, visual arts, cinematography, conservation and restoration of material and archaeological heritage, and museology.
The deal will also foster translation of literature, cultural cooperation in the fields of performing, visual and literary arts, as well as participation in festivals, book fairs and other cultural events held in each other's countries.
Bangladesh Ambassador to the United Mexican States Abida Islam was present on the occasion.