Communal harmony is Bangalees traditional heritage: President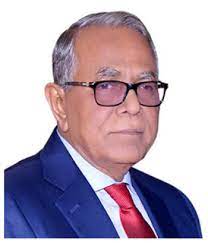 DHAKA, Sept 30, 2022 (BSS) - President M Abdul Hamid today called for making united efforts to take forward the Bangalee nation's eternal heritage of communal harmony in overall progress of the country.
"Communal harmony is eternal heritage of Bangalees. We will have to take forward this heritage in our overall progress," he said in a message on the eve of the Durga Puja, the biggest religious festival of Bangalee Hindu community which will begin tomorrow.
The President said Durga Puja is closely related to traditional culture and heritage of Bangla as Hindu community of this soil has been celebrating Durga Puja with massive fanfare and enthusiasm for long.
Durga Puja is not only a religious but a social festival, he mentioned.
Abdul Hamid said relatives, friends, family members, dear and near ones and neighbors irrespective of faiths and castes get together in a festive mood with ecstasy on the occasion of Durgotsab and that is why it is universal festival.
This universality proves that religion is of respective persons but festival is of all, he said.
He said apart from being a religious festival, Durga Puja plays an important role in creating mutual compassion and unity among the country's people.
The President hoped Sharadiya Durdotsab will further strengthen communal harmony and amity among people irrespective of castes and creeds.