Academics laud Sheikh Hasina's efforts to implement Liberation War spirit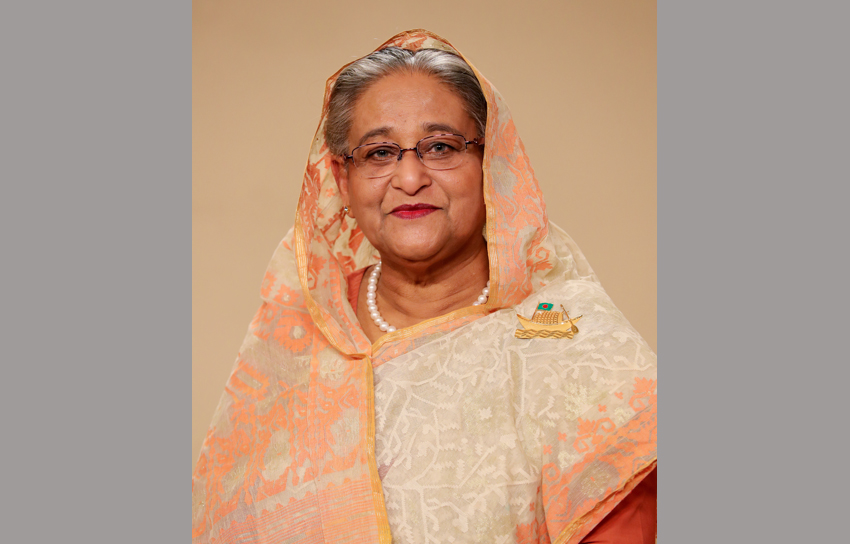 By Maloy Kumar Dutta and Mohiuddin Mahi
DHAKA, Sept 27, 2022 (BSS) - Returning home in 1981, Bangabandhu's daughter Sheikh Hasina devoted herself to implement the Liberation War spirit which was sharply destroyed during the regimes of military dictators following the assassination of Father of the Nation in 1975, said noted academics.
"Bangabandhu's daughter Prime Minister Sheikh Hasina's all thoughts and activities are dedicated to implement the spirit of the Liberation War," eminent academician Prof AAMS Arefin Siddique told BSS on the eve of Prime Minister Sheikh Hasina's 76th birthday to be celebrated tomorrow.
He recalled that after returning home on May 17 in 1981, Sheikh Hasina said: "I have not come to be the leader of Awami League. I want to stay beside you as your sister, as your daughter, and as a worker of Awami League, who believes in the ideals of Bangabandhu."
Prof Arefin, also Dhaka University a former vice-chancellor, said in the first public remarks, she also said, "I have come to emancipate you (people) on the path of democracy and free you from the shackles of military and autocratic rule and bring smile on the faces of distressed people of Bangla".
"Since then, Sheikh Hasina has been working to achieve the goal. After returning home, she took the helm of Awami League. Subsequently, she became leader of the opposition in parliament. Later she got people's mandate to form the government and became the prime minister," he said.
But she kept herself steadfast in her only goal to achieve people's emancipation and work for changing the people's fortune by restoring the people's democratic rights, he said, adding that the premier has been going ahead with these two tasks.
Prof Arefin, also chairman of the board of directors of Bangladesh Sangbad Sangstha (BSS), said Sheikh Hasina is meticulously following the footprints of Bangabandhu and that is why she is giving her speech in Bangla at the United Nations General Assembly (UNGA) every year likewise Bangabandhu.
"When we are going to celebrate her birthday, she is talking about people of Bangladesh and the country's development before the world at the UNGA and other sideline programmes as well as she is repeatedly raising voice for the distressed and exploited people of the world following Bangabandhu's ideology," he said.
She has been playing a unique role in re-establishing democracy, making economic uplift and infrastructural development for changing the fate of the people, expansion of education and women empowerment and other aspects.

DU incumbent Vice-Chancellor Prof Md Akhtaruzzaman said after returning home in 1981, Sheikh Hasina became a symbol of unity among leaders and workers of Awami League, which led the country's 1971 Liberation War.
After the assassination of Bangabandhu, Awami League was in deep crisis due to rise of undemocratic military dictators and anti-liberation forces but Sheikh Hasina reorganised and strengthened the party and prepared and guided it on the right direction to work for restoring the people's democratic rights, he mentioned.
Later, she began her democratic movement and struggle to establish rule of law by raising voice to bring the killers of Bangabandhu and war criminals to justice and thus the foundation of establishing rule of law was set, he said.
DU Pro-Vice Chancellor and poet Prof Muhammad Samad said as Sheikh Hasina returned home, the killers of Bangabandhu and war criminals were brought to justice to free the nation from the stigmas.
Following the path of Bangabandhu, she has been working for bringing smiles on the faces of the distressed people of this soil and that is why the country is witnessing massive development and progress in all sectors, including remarkable success in road communication and infrastructural development, he said.
The academics wished the premier long life and sound health.