Justice Md. Rezaul Hasan pays tribute to Bangabandhu at Tungipara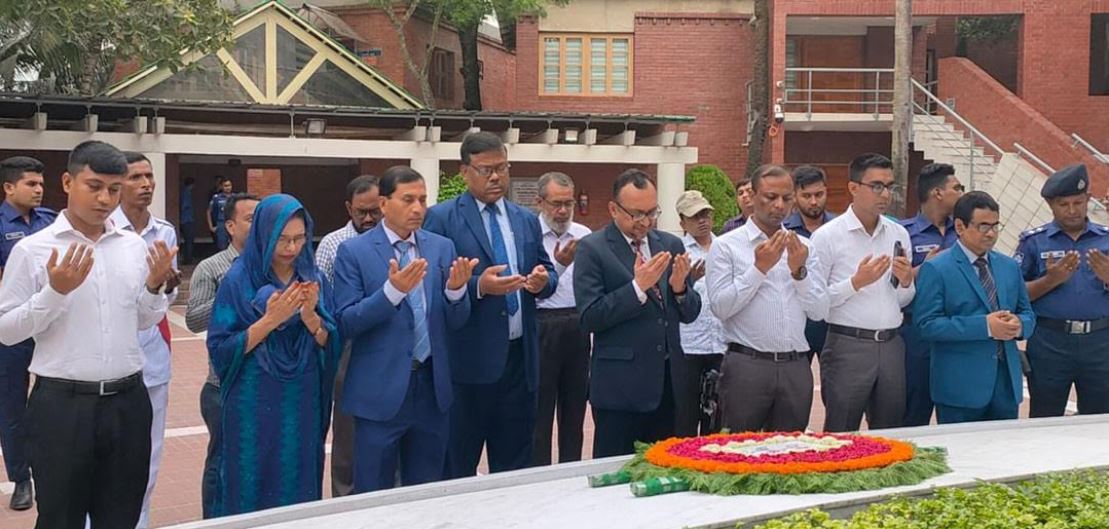 TUNGIPARA, Gopalganj, Sept 24, 2022 (BSS) - Justice of the High Court Division of the Supreme Court Md. Rezaul Hasan today paid rich tributes to Father of the Nation Bangabandhu Sheikh Mujibur Rahman by placing a wreath at his mausoleum at Tungipara in Gopalganj.
After laying the wreath, he stood in solemn silence for sometime as a mark of profound respect to the memory of Father of the Nation.
Later, he offered doa seeking eternal peace of the departed souls of Bangabandhu and other martyrs who had to embrace martyrdom on the fateful August 15, 1975.
Gopalganj District Judge Amit Kumar Dey, Faridpur District Judge Md Akbar Ali Sheikh, Gopalganj Additional District Magistrate Md Golam Kabir, Tungipara Upazila Nirbahi Officer (UNO) Al Mamun, among others, were present.