Pro-Pakistan politics is cause of current political unrest: Inu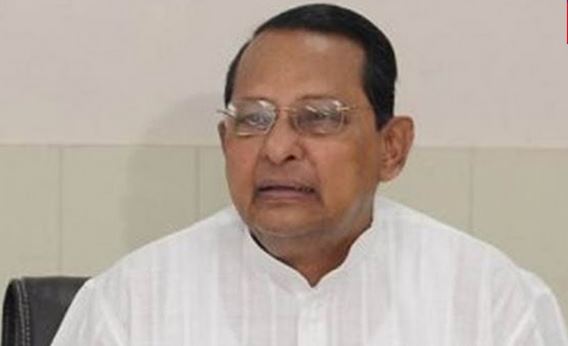 FENI, Sept 24, 2022 (BSS) - Jatiya Samajtantrik Dal (JSD) President Hasanul Haq Inu, MP, today said the country's current unrest and conflict are not new rather it is revelation of old dispute of the 1952 Language Movement, the 1971 Liberation War and the August 15, 1975 carnage.
"Defeated forces of 1971 are inciting these old disputes to make the settled issues of 1952 and 1971 as unsettled and deny the historical fact," he said.
Inu said in 1975, Mustaq-Zia clique gave a permanent shape to politics of vengeance by dividing the nation through imposing the pro-Pakistan politics on state-society and political arena against the spirit of 1952 Language Movement and 1971 Liberation War and the entity of Bangla and Bangalees.
Religious dogmatized, communal, extremist forces including BNP-Jamaat are flag bearer of the disputes, he mentioned.
Inu, also a former information minister, was addressing as the chief guest the Chattogram divisional representatives meeting of JSD at Grand Sultan Convention Hall in the district town as part of the preparation to celebrate the 50th founding anniversary of the party.
He said BNP-Jamaat doesn't believe in Bangalee nation's self-identity, language, culture, independence, spirit of Liberation War and the country's Constitution.
They raised voice in favour of the genocide carried out by Pakistani occupation forces on unarmed Bangalees, crime against humanity committed by Rajakar and Al-Badr and war criminals and killers of Bangabandhu, he said.
They killed Father of the Nation Bangabandhu Sheikh Mujibur Rahman and Colonel Abu Taher to eliminate the pro-independence political forces and perpetrated grenade attacks on Awami League rally on August 21, 2004 with a target to kill Bangabandhu's daughter the then Opposition Leader Sheikh Hasina, the veteran politician said.
JSD standing committee member valiant freedom fighter Mosharraf Hossain, Mir Hossain Akhtar, Vice-President Nurul Akhter, valiant freedom fighter Shafi Uddin Mollah, joint general secretaries Nader Chowdhury, Abdullah Kaiyum, Md Mohsin Obaidur Rahman Chunnu and Mirza Md Anwarul Haque, Organising Secretaries Abdul Alim Swapan and Md Nurunnabi Jasim Uddin Babul, Publicity and Publications Secretary Ziaul Haque Mukta, Treasurer Md Manir Hossain, Office Secretary Sajjad Hossain, Assistant office secretary Engineer Harun-or-Rashid Suman, legal affairs secretary Advocate Md Selim addressed it among others.
Feni district JSD President Nurul Amin chaired the programme moderated by JSD Joint General Secretary Naimul Ahsan Jewel.
Leaders and organisers of JSD's different units under Chattogram division joined the representatives meeting.