US, China top diplomats to meet on high tensions on Taiwan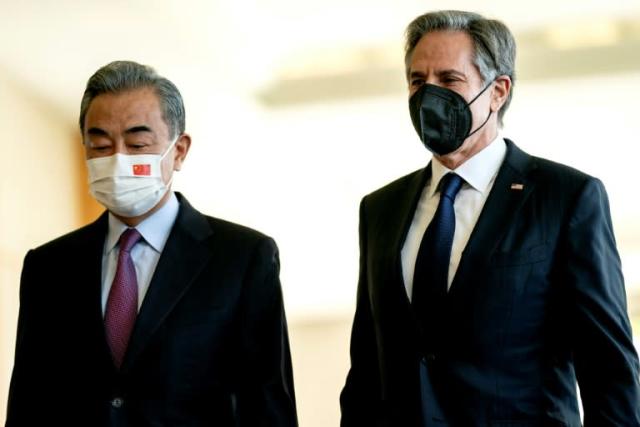 NEW YORK, Sept 23, 2022 (BSS/AFP) - The top US and Chinese diplomats meet Friday in New York as soaring tensions show signs of easing, but Beijing issued a new warning against support for Taiwan.
Secretary of State Antony Blinken and Chinese Foreign Minister Wang Yi are set to meet on the sidelines of the annual United Nations summit, their first encounter since extensive talks in July in Bali where both sides appeared optimistic for more stability.
One month later, House Speaker Nancy Pelosi visited Taiwan, infuriating Beijing which staged exercises seen as a trial run for an invasion of the self-governing democracy.
President Joe Biden in an interview aired Sunday said he was ready to intervene militarily if China uses force, once again deviating from decades of US ambiguity.
President Vladimir Putin at a meeting last week told Xi that he understood China's "concerns" on Ukraine, while Wang, in a special Security Council session on Thursday, emphasized the need to end the war rather than support for Russia.
In line with the Biden administration's focus on allies, Blinken met jointly Thursday with his counterparts from Japan and South Korea and immediately before his talks with Wang is expected to hold a meeting of the so-called Quad with Australia, India and Japan.