Chief justice pays tributes to Bangabandhu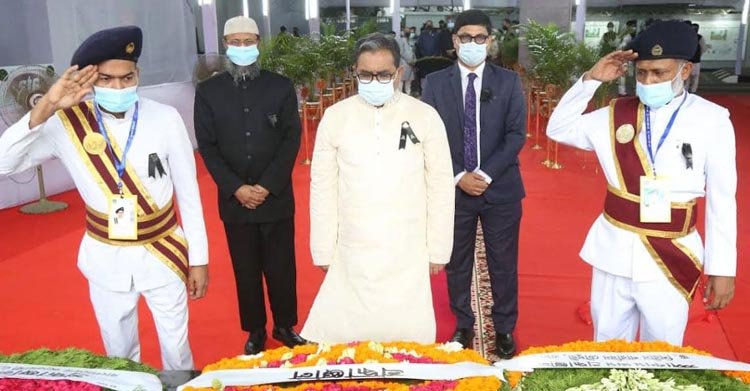 DHAKA, Aug 15, 2022 (BSS) – Chief Justice Hasan Foez Siddique today paid rich tributes to Father of the Nation Bangabandhu Sheikh Mujibur Rahman, marking his 47th martyrdom anniversary and the National Mourning Day.
He paid homage to the architect of the country's independence by placing a wreath at the portrait of Bangabandhu in front of Bangabandhu Memorial Museum at Dhanmondi Road No 32 here.
On the occasion, Bangladesh Supreme Court arranged discussion, munajat mahfil, blood donation programme and tree plantation programme on its premises and distribute food items among the destitute people.
The chief justice, justices of both Appellate Division and High Court Division, Bangladesh Supreme Court Bar Association leaders and senior advocates, among others, were present at the functions.