CU admission test begins tomorrow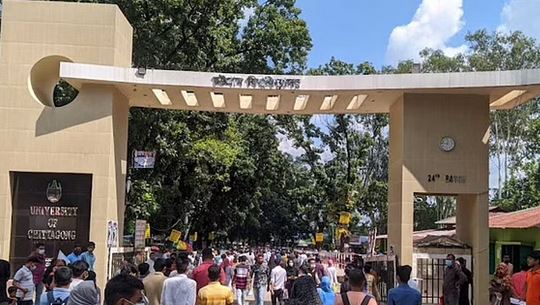 CHATTOGRAM, Aug 15, 2022 (BSS) - The admission test for the first year honours courses under the academic session 2021-22 of Chattogram University (CU) will begin tomorrow through holding the A unit admission test. The exams will be completed on August 24.

The entry test is scheduled to be held at 10 am where around 54 thousand 106 admission seekers will participate in the first day admission test of A unit on tomorrow.

A total of one lakh 43 thousand 724 admission seekers will participate in the admission test for 4,926 seats in four units and two sub-units in the entry test, CU Proctor Robiul Hasan Bhuiyan told journalists.

A total of 29 students will fight against each seat, he said.

The law enforcement agencies were given necessary instructions to stay alert on the campus to avert any untoward situation for the sake of holding the test peacefully, he added.

Besides, sufficient amount of lights and CCTV cameras have been installed on the campus.

Proctor Rabiul Hasan Bhuiyan said new schedule of shuttle train has been given for candidates' travel. Besides, it has been decided to stop the classes and examinations during the admission test till August 24.

He hoped that the admission test will be completed without any untoward incident.