AL takes elaborate programmes to observe National Mourning Day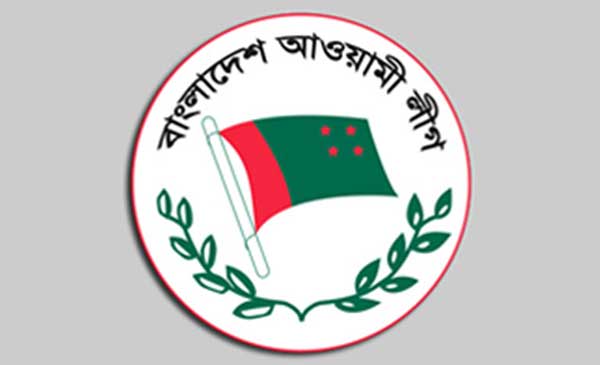 DHAKA, Aug 14, 2022 (BSS) - The ruling Awami League (AL) has drawn up elaborate programmes to observe the National Mourning Day and 47th martyrdom anniversary of Father of the Nation Bangabandhu Sheikh Mujibur Rahman with due respect tomorrow.
The programmes include hoisting of national and party flags at half-mast at party offices across the country, raising black flags, paying tributes, placing wreaths, offering doa mahfil and arranging special prayers.
AL will hoist national and party flags at half-mast and raise black flags at Bangabandhu Bhaban, its central office in city and all party offices of the country with the sun rising, a press release said.
The party will pay rich tributes to the portrait of Father of the Nation Bangabandhu Sheikh Mujibur Rahman on the Bangabandhu Bhaban premises in city's Dhanmondi at 6:30 am.
It will also pay homage to the 15th August martyrs at the Banani graveyard at 8 am. Later, a special prayer and doa mahfil will be organised and Fateha will be offered there.
Leaders and workers of Dhaka city units of AL and its associate bodies will take part in the program.
Apart from this, tributes will be paid to the mausoleum of Father of the Nation Bangabandhu Sheikh Mujibur Rahman at Tungipara at 12 pm. Fateha will also be offered and doa and Milad mahfil will be arranged there.
An AL delegation and its Gopalganj district and Tungipara Upazila unit leaders will participate in the program.
On the occasion, Milad Mahfil and special prayers will be arranged in all mosques of the country including Baitul Mukarram National Mosque after Zuhr prayers.
Hindu community at Dhakeshwari National Temple, Mirpur Baptist Church, Tejgaon Holy Rosary Church, Buddhist community at International Buddhist Bihar in city's Merul Badda have organized prayer meetings as part of the nationwide special prayer programme to mark the day.
At noon, food will be distributed among the poor, orphans and needy people at different places of the country.
A memorial meeting on the National Mourning Day will be held at Bangabandhu International Conference Center on August 16 at 4 pm.
Awami League President and Prime Minister Sheikh Hasina will preside the meeting, the release added.
AL General Secretary and Road Transport and Bridges Minister Obaidul Quader has called upon the party leaders, activists, supporters and the countrymen to observe the 47th martyrdom anniversary of Bangabandhu and the National Mourning Day with due dignity and solemnity maintaining proper health protocol.
He also requested the leaders and activists of all party units of districts, cities, upazilas, towns, unions and wards to observe the day in accordance with the central program.
The party has also called upon its all leaders and workers, supporters and its all allied, social, cultural and political organizations to observe various programs throughout the mourning month.