AL ex-lawmaker's wife passes away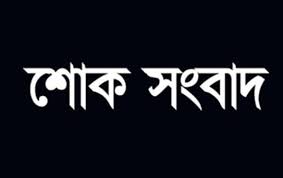 DHAKA, Aug 6, 2022 (BSS) - Dilshad Ara Minu, wife of former Advisory Council Member of Brahmanbaria district unit of Awami League (AL) and former Minister of Fisheries and Livestock Mohammad Sayedul Haque, passed away while undergoing treatment at a city hospital today.
She was 66.
Minu left behind one son and a host of relatives and well-wishers to mourn her death.
AL General Secretary and Road Transport and Bridges Minister Obaidul Quader, in a message of condolence, expressed deep shock and sorrow at the death of Minu.

He prayed for the eternal peace of the departed soul and conveyed deep sympathy to the bereaved family.