FOSA pays tributes to Bangabandhu at Tungipara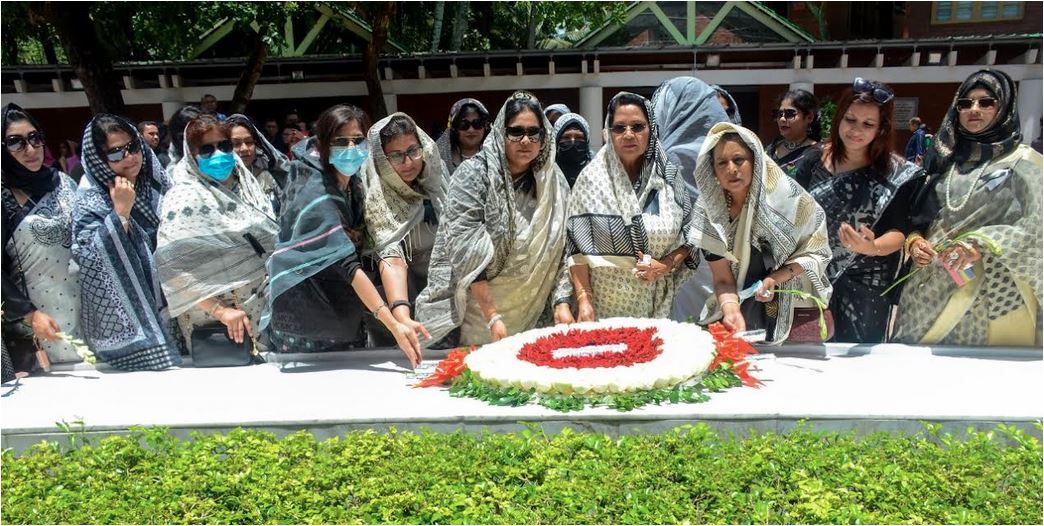 DHAKA, Aug 6, 2022 (BSS) - The executive committee (EC) of Foreign Office Spouses Association (FOSA) has paid rich tributes to Father of the Nation Bangabandhu Sheikh Mujibur Rahman by placing wreaths on his mausoleum at Tungipara in Gopalganj.
The association led by its chief patron Selina Momen, wife of Foreign Minister Dr. A. K. Abdul Momen, paid rich tributes by placing wreaths on the mausoleum of Bangabandhu at Tungipara in Gopalganj on Friday, Said a press release here.

FOSA's patron Ayesha Akter, wife of State Minister for Foreign Affairs Md. Shahriar Alam, FOSA's President Fahmida Soma Zebin, wife of Foreign Secretary Masud Bin Momen, Vice president of FOSA Abeda Ahmad Chowdhury, FOSA's General Secretary Kazi Sayema Haque and other members of its executive committee, were also present, among others.
FOSA'S (EC) body was stood in solemn silence for some time as a mark of profound respect to the memory of the Father of the Nation.
Later, they offered doa seeking eternal peace of the departed souls of Bangabandhu and other martyrs who had to embrace martyrdom on the fateful August 15, 1975.