Prof Arefin for forming commission to unmask August 15 plotters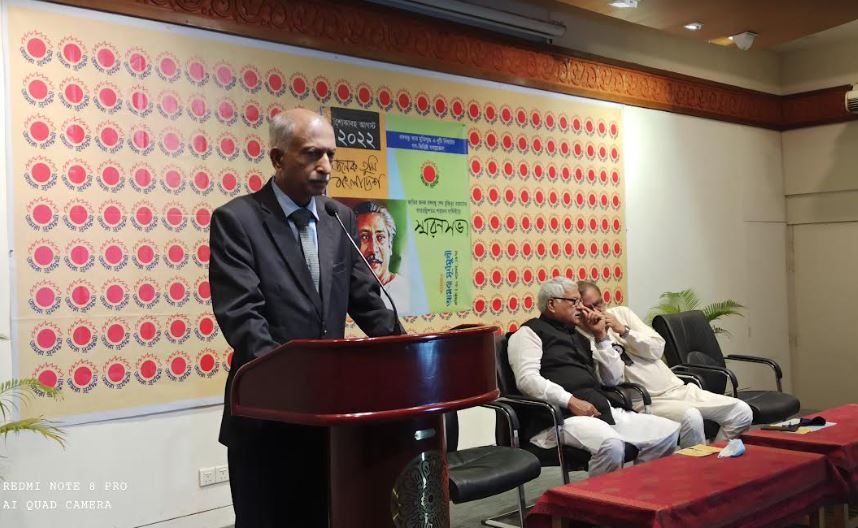 DHAKA, Aug 5, 2022 (BSS) - Dhaka University former Vice-Chancellor Professor AAMS Arefin Siddique today reiterated his demand for forming an independent commission to unmask the behind the scene plotters of August 15, 1975 carnage.
"Formation of a commission is crucial to carry out a thorough study to unearth the behind the scene plot of Bangabandhu assassination," he told a memorial meeting at the National Museum marking Bangabandhu's 47th martyrdom anniversary to be observed on August 15.
Cultural and social organisation "Amra Surjamukhi" arranged the meeting.

Siddique, also chairman of the board of directors of Bangladesh Sangbad Sangstha (BSS), said those who killed Bangabandhu and his family members were not the lone killers, rather there were others who were behind the scene conspirators.
Bangabandhu's assassination was not a killing of an individual or any family rather it was complete collapse of the country's security system, he added.
Prof Siddique said the country held trials of the assassination of Bangabandhu overcoming a number of challenges.
Now, it is crucial to unearth who were the culprits behind the killing by forming an independent commission, he added.
Addressing as the chief guest, State Minister for Cultural Affairs KM Khalid said the Bangalee nation was subjugated in various ways for at least 21 years after the assassination of Bangabandhu as he was kept out of the scene during Zia or Ershad's regimes.
Even Bangabandhu's name was not even mentioned in the textbooks at that time, he said.
Chairman of the Parliamentary Standing Committee on Home Ministry Shamsul Haque Tuku also addressed the programme as special guest while Amra Surjamukhi executive director Shafikul Islam Selim gave welcome speech.