One or two killers of Bangabandhu to be brought back soon: Kamal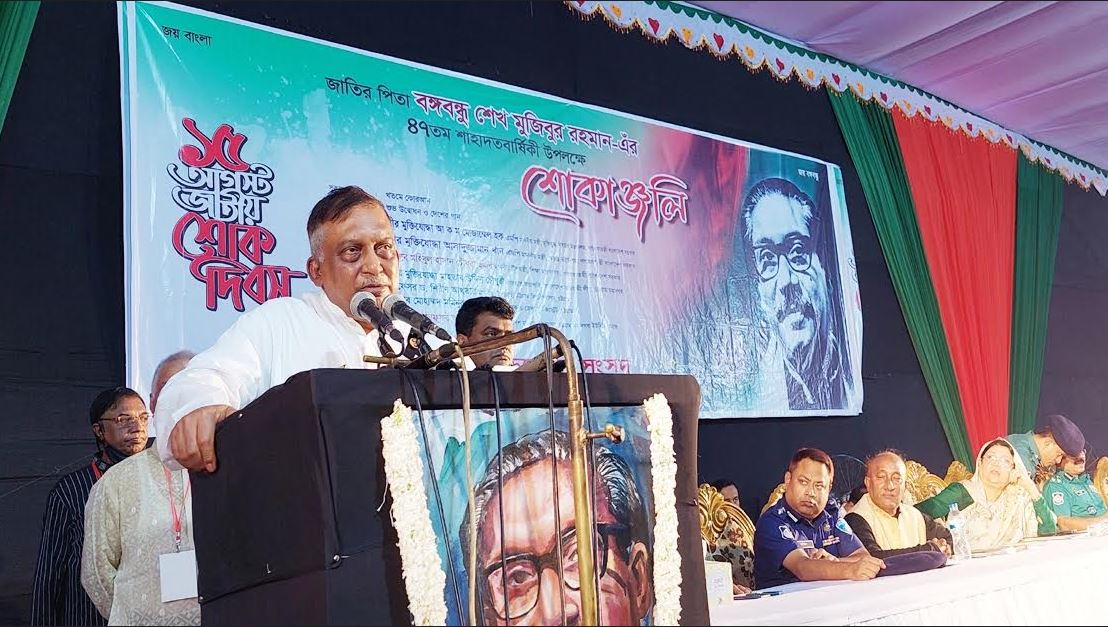 CHATTOGRAM, Aug 5, 2022 (BSS) - Home Minister Asaduzzaman Khan Kamal said today that one or two killers of Bangabandhu will be brought back to the country soon.
He was inaugurating a six-day mourning program marking the 47th martyrdom anniversary of Bangabandhu Sheikh Mujibur Rahman as the chief guest organized by Bangladesh Muktijoddha Sangsad Chattogram city and District Unit this afternoon.

The Home Minister said that under an able leadership of Prime Minister Sheikh Hasina, many Bangabandhu's killers have been brought back under the law. "One or two killers of Bangabandhu who are living outside the country will be brought back home soon," the minister said.

He said Bangladesh would have become a developed country earlier if Bangabandhu had lived.
Remembering the role of Chattogram during Liberation War, the Home Minister said that they responded to the call of Bangabandhu with infinite courage.

"Bangabandhu's daughter rewarded them for that sacrifice. Freedom fighters are being given various opportunities including government allowances," he added.
He said Bangabandhu gave constitution to the nation in a short time. "Over 60 percent freedom fighters will be lost after 10 years. We will hold a rally to prove that the freedom fighters of Bangladesh are alive. Bangabandhu's freedom fighters are still alive, they are ready to face any conspiracy," he said.
Asaduzzaman Khan Kamal said unarmed Bengalis fought an armed war by the call of Bangabandhu and liberated the country. Therefore, the country is home to all faiths including Hindus, Muslims, Buddhists and Christians.
"In this country everyone will have equal rights in all spheres of nation life. Many people are talking a lot by distorting history. Efforts were also made to erase the name of Bangabandhu. We have seen many scenes. I can never forget the scene of killing Bangabandhu. I will never forget August 15," he added.
Muktijoddha Sangsad City Commander Mozaffar Ahmed presided over the function while Liberation War Affairs Minister AKM Mozammel Haque inaugurated the program.
Chattogram University Vice-Chancellor Dr. Shirin Akter, Chattogram Metropolitan Police Commissioner Krishnapada Roy, Chattogram Range DIG Anwar Hossain, Deputy Commissioner Mominur Rahman and Superintendent of Police Rashedul Haque, among others, spoke on the occasion.