Sheikh Kamal remains immortal for his extraordinary works: Hasan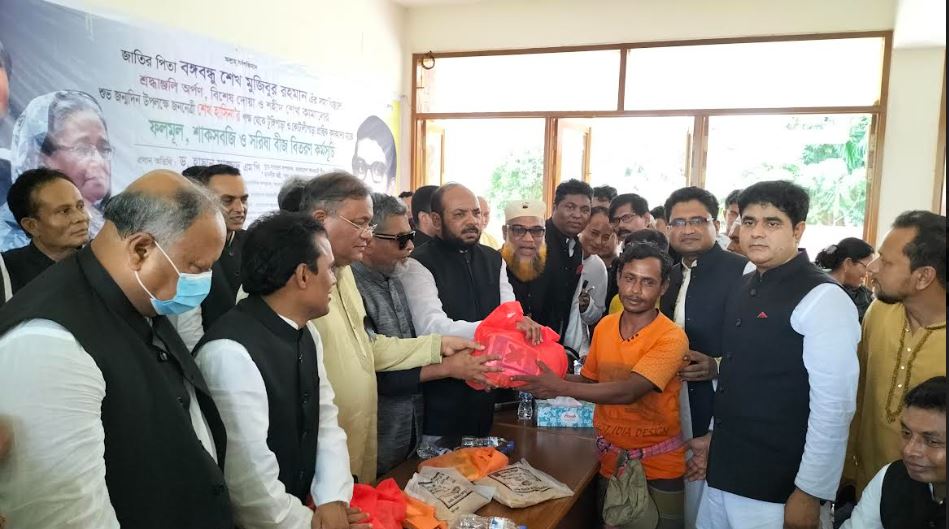 TUNGIPARA, Gopalganj, Aug 5, 2022 (BSS) - Information and Broadcasting
Minister Dr Hasan Mahmud today said valiant freedom fighter and August 15,
1975 carnage martyr Sheikh Kamal remain immortal for his outstanding
contributions to the country's cultural and sports arena within short span of
life.
He said this while talking to reporters after paying tributes to Father of
the Nation Bangabandhu Sheikh Mujibur Rahman at Tungipara in Gopalganj on the
occasion of Bangabandhu's eldest son Sheikh Kamal's 73rd birth anniversary.
Hasan, also Awami League joint general secretary, said though assassins
killed Sheikh Kamal physically, he remains immortal for his remarkable works
in different fields and will remain in the future, too.
"Within short span of life, Kamal showed his extraordinary talents and
organisational efficiency. I think if he had remained alive, Bangladesh would
have been benefited a lot," he said.
If he remained alive, Kamal could have played an important role in reaching
the country's sports and cultural arena a new height and above all leading
Bangladesh to march forward.
He also prayed for eternal peace of departed soul of Sheikh Kamal.
AL central committee organizing secretary SM Kamal Hossain and Gopalganj
district and Tungipara upazila Awami League leaders were also present.
Kamal Hossain said Sheikh Kamal played a significant role in carrying out the
canvass for six-point demand during his student life and in building the
country's sports and cultural arena.
Earlier, Hasan along with the AL leaders paid tributes to Bangabandhu by
placing wreaths at his mausoleum here.

After laying the wreath, Dr Hasan stood in solemn silence for some time as a
mark of profound respect to the memory of Bangabandhu, the architect of
independence.
They offered fateha and joined a munajat seeking eternal peace for the
departed souls of Bangabandhu and his martyred family members.
Later, Hasan distributed seeds among marginal farmers at Tungipara Upazila
Parishad auditorium on the occasion of Sheikh Kamal's birth anniversary.
Leaders of Awami League Central Working Committee, Gopalganj district and
Tungipara upazila units of AL and its associate bodies were present on the
occasion.
Earlier, Hasan joined the AL's programme to place wreaths at the portrait of
Shaheed Sheikh Kamal at Abahani playground in the capital in the morning.