RU publishes 'A', 'B' unit admission test results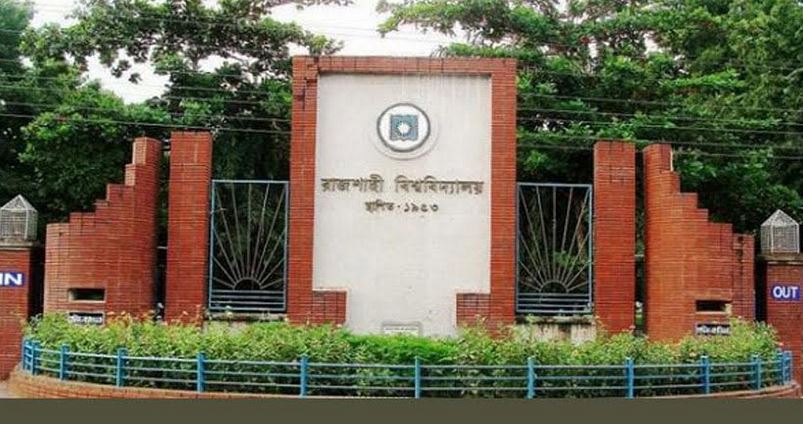 RAJSHAHI, August 3, 2022 (BSS) - Rajshahi University (RU) has published its admission test results for A and B units for the first year honours classes in 2021-22 academic year last night.

Detailed results remained available in www.admission.ru.ac.bd- website at present.

RU sources said 55.34 percent students have become successful in 'A' unit, while 40.94 percent in 'B' unit of the test held in the campus last week.

Vice-chancellor (VC) Prof Golam Sabbir Sattar formally announced the 'A' unit result at the Dean's Complex, while the 'B' unit results at VC's Lounge.
Pro-vice-chancellor Prof Sultan-Ul-Islam, Treasurer Prof Obaidur Rahman Pramanik, Registrar Prof Abdus Salam and Proctor Prof Asabul Haque were present on the occasion.
A total of 67,237 students appeared in the test under 'A' unit consisting of 27 departments belongs to Arts, Law, Social Science and Fine Art faculties and the Institute of Education and Research, followed by 38,621 students in 'B' unit consisting with six departments belongs to Business Studies Faculty and the Institute of Business Administration.
Earlier on Tuesday afternoon, the varsity authority published the result of 'C' unit. Around 72,410 students appeared for the test against 1,558 seats in the 'C' unit with 26 departments belonging to the faculties of Science, Agriculture, Engineering and Life and Earth Science.

VC Prof Golam Sabbir said they completed the work of holding tests, answer script evaluation and result publishing properly and successfully within a shortest possible time expressing his gratitude to the teachers and others concerned for completing the hard task properly.
He said a total of 1,78,268 students appeared in the three-day admission test for 4,641 seats in 59 departments under 10 faculties and two institutes this year and the entry tests under the three units held from July 25 to 27 last.