Jubo Mohila League celebrates 20th founding anniversary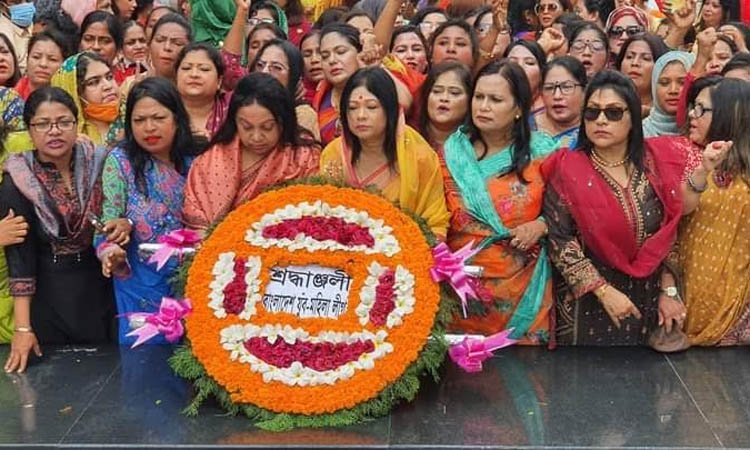 DHAKA, July 6, 2022 (BSS) - Jubo Mohila League paid tribute to Father of the
Nation Bangabandhu Sheikh Mujibur Rahman by placing a wreath at
Bangabandhu Memorial Museum in the city's Dhanmondi-32 this morning.

Marking the 20th founding anniversary, Jubo Mohila League's President Nazma
Akhter and General Secretary Opu Ukil with the party's leaders and activists
paid the homage at around 11 am.

Awami League President and Prime Minister Sheikh Hasina formed the Jubo
Mohila League on July 6 in 2002.